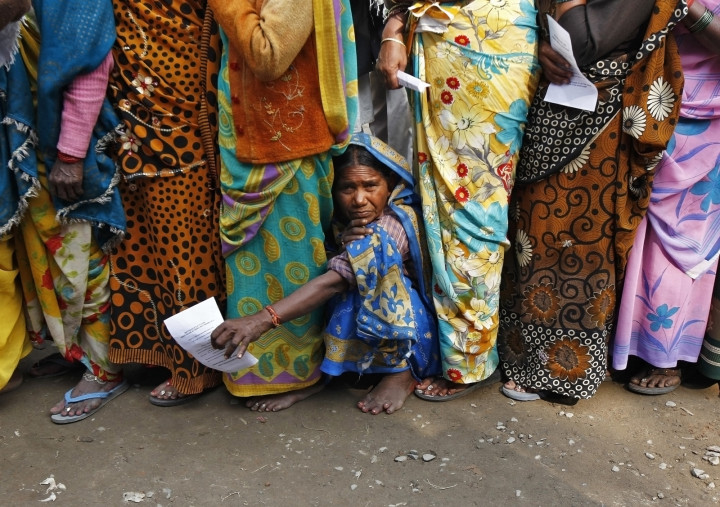 At least eight women, all under the age of 32, have died and several others are in critical condition after botched surgeries at a government-run mass sterilisation camp in the central Indian state of Chhattisgarh.
In all, 83 women underwent tubectomy operations at the camp, which are run free of cost in Chhattisgarh's Bilaspur district. All the surgeries were performed within five hours.
At least 60 women have complained of complications following the procedure and have been admitted to various hospitals in the area.
"Reports of a drop in pulse, vomiting and other ailments started pouring in on Monday from the women who underwent surgery," district commissioner Sonamani Borah told AFP.
Though health officials have denied any medical negligence, family members of the victims have alleged many surgeries were performed within a short period of time to meet the demand.
The Chief Minister of Chhattisgarh, Raman Singh, has ordered an investigation into the incident and four health officials have been suspended.
"It's a very unfortunate incident. Prime facie it appears that the incident occurred due to negligence (by doctors). A detailed inquiry will be conducted into it keeping in view all the angles, including the quality of the medicines at the camp, standard of the surgery, post operative measures and others," said Singh after visiting the victims at the hospital.
Police complaints have also been registered against the doctors who carried out the surgeries.
"Patients are being admitted with high fever, stomach ache and low BP. It is too early to comment on the cause of the condition of patients. We will know the cause of the patients' condition after a probe," Medical Superintendent of Chhattisgarh Institute of Medical Sciences (CIMS) was quoted as saying.
To curb the growing Indian population, authorities often attract such locals to undergo tubectomy operations voluntarily by offering incentives.