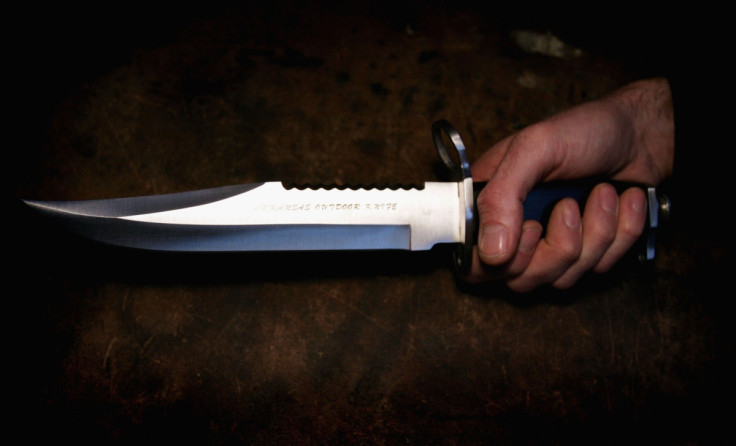 A man in his late 20s was arrested for allegedly stabbing his live-in partner 32 times at their house in Noida in the National Capital Region in India. Varun Goyal, a gym instructor, was arrested by the police from a gym in Ghaziabad, a city near the Indian capital Delhi.
The woman, who works in a private company in Noida, is reportedly in a critical condition in a hospital in Delhi. Local police said the accused allegedly stabbed the woman on Tuesday (12 July) night following a heated argument over marriage.
Local media reported that police said neighbours heard the victim's screams on the night of the incident and alerted the police. When police arrived at the scene, the woman was reportedly lying in a pool of blood. She was immediately rushed to a nearby hospital from where she was later taken to Lok Nayak Jai Prakash Hospital in New Delhi. The accused had fled the scene following the incident and was caught the next morning, police said, adding that Goyal has been booked for an attempt to murder on the basis of a complaint by the woman's brother.
"On Tuesday night, the woman had an argument with Varun, following which he stabbed her as many as 32 times with a kitchen knife and fled away. Neighbours heard her screams and called 100 [the police emergency number in India] around 2 am in the night. A police team reached the spot and took the woman to the district hospital. Varun, who had fled the spot by that time, was nabbed in the morning," Dinesh Yadav, station officer of Sector 49 police station area in Noida, was quoted by The Times of India as saying.
Police said the victim, who is five years younger than Goyal and was separated from her husband for over six years, had rented the house a year ago. She befriended Goyal at a nearby gym where he was an instructor. The man then moved in with her as her live-in partner. Before moving to the apartment, the woman was living with her brother in another locality in the city.
Police informed the brother about the incident, after which he lodged a complaint against Goyal.