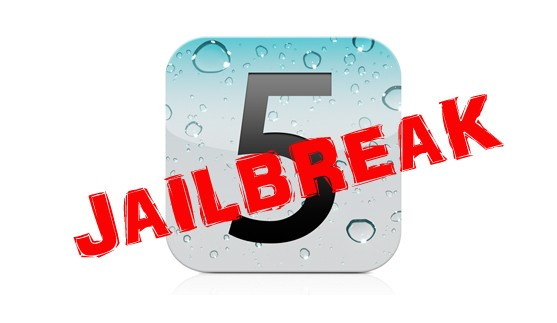 Apple is constantly working on updating its iOS software to patch up the exploits unearthed from its earlier releases, while the community of jailbreakers are busy devising novel ways of breaking the security lock on their iOS devices. The traditional ways of jailbreaking an Apple device with simple restoration of older firmware by overwriting the new firmware no longer works, thanks to Apple's effort in blocking the loopholes on a periodic basis.
As usual, Dev Team and their troop of elite hackers jump to our rescue by unearthing a new Redsn0w jailbreak tool which helps restore your iOS software to an older version of iOS 5 with minimal hassles. As with every new update introduced by Apple, there are new bugs and technical glitches hampering the performance of your iOS device and this could be a strong reason to jailbreak your device in order to fix the bugs and optimise its performance. Although, the release of iOS 5.1.1 is focused at resolving the root issues within iOS, it may give way to newer issues particularly on jailbroken devices. So, the only way to fix a buggy patch is to install another jailbreak patch or update or sometimes downgrade to an earlier version and reinstall the jailbreaks.
There are a few key points that jailbreak users need to note:
The only catch to get through the downgrade procedure successfully is to have a backup of SHSH+AP Ticket for the firmware version on your storage device. If you don't have a saved copy of the SHSHS+APticket while Apple was still signing the old firmware version, then you will be unable to modify the firmware status or install any further jailbreaks.
It should be noted that the new Redsn0w jailbreak is applicable only for A4 devices (iPhone 4, 3GS, iPad 1, iPod touch 4G and below) and does not support iPhone 4S, iPad 2 or the new third-gen iPad.
Besides, unlockers who want to preserve older basebands should first create a custom firmware excluding the upgraded baseband using Redsn0w for the firmware they are downgrading to. This custom firmware file will be used in step 5 below.
How to Downgrade iOS 5.1.1 to 5.1, 5.0.1, 5.0 on A4 Devices
Step 1:Download the latest version of Redsn0w tool suitable to your OS: (Windows / Mac).
Step 2: Backup your device's data over iTunes or iCloud, if you want to preserve earlier jailbreak tweaks and settings.
Step 3: Start Redsn0w and connect the device to your PC or Mac via USB.
Step 4: SelectExtras > SHSH blobsandthen hit Stitch.
Step 5: Choose IPSW version to which you want to downgrade to, and then browse Redsn0w to the .plist file containing the SHSH blobs and APTicket, if stored locally (on hard drive). If these files are stored in Cydia, the option will be greyed out but will be available once the device enters DFU mode.
Step 6: Set your device in DFU mode, open Cydia if the aforementioned files are not stored locally, and Redsn0w will save the new stitched IPSW file.
Step 7: Once the IPSW is saved, place your device into Pwned DFU Mode. Within Redsn0w's main screen, choose Extras > Pwned DFU and follow the on-screen instructions.
Step 8: Point your hosts file towards Cydia's servers in order to trick your device into thinking Apple has authorised the process. If you're a Windows user, simply navigate to Windows > System 32 > drivers > etc, On OS X, browse to etc folder.
Using any text editor, you could add the following line at the end of the hosts file:
74.208.105.171 gs.apple.com
Step 9: Finally, launch iTunes, press and hold the left SHIFT key (if you're on Windows), or hold down the left ALT key (if you're on OS X), and press the Restore button, select stitched IPSW file and hit restore. The process should complete in a short time, and in the end you will get a downgraded device on the firmware of your choice.
Meanwhile, If you have already downgraded your A4 powered device or below to iOS 5.0.1 to get an untethered jailbreak, you can follow our complete step by step guide posted here to do so using Redsn0w.
Watch the Intriguing Video Tutorial to Help you Downgrade your iOS Device to Older Versions Below:
MUST READ: iOS 5.1.1 Jailbreak: How to Use Seas0nPass for Apple TV on iOS 5.1 [GUIDE]
MUST READ: iOS 5.1.1 Jailbreak: How to Use Updated Redsn0w 0.9.11b4 on iPhone, iPad and iPod Touch (A4 devices)[VIDEO]