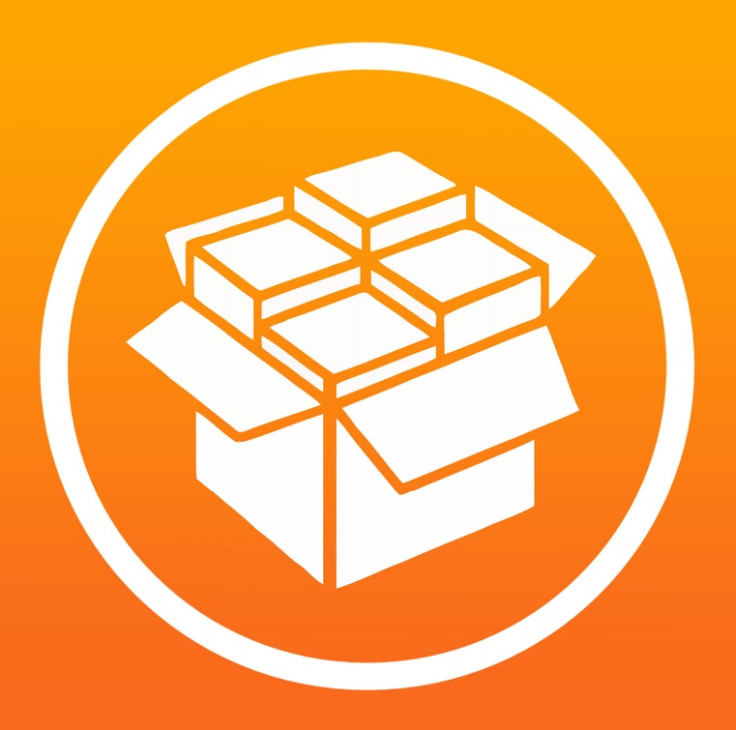 Avid iOS jailbreak fans and power users are in for some good news, as a fresh bundle of iOS 8 jailbreak tweaks and apps have arrived on Cydia this week.
Interested users can go ahead and install the latest custom jailbreak tweaks on their device which are compatible with the new iOS 8.1.2 TaiG jailbreak as well as the PP jailbreak.
IBTimes UK brings you the consolidated list of top free and paid Cydia tweaks and apps for the first week of February 2015.
First up let us take a look at the top free apps for this week:
AFVideo: It enables autofocus while recording videos on supported devices including iPhone 6 and iPhone 6 Plus.
The free app is compatible with iOS 7.x as well as iOS 8, while it is expected to work on iOS 5 and iOS 6 also. Download this app via BigBoss repo on Cydia.
AppNoti: Notifies you when an app has been installed via banner notification alert.
This free app is compatible with both iOS 7 and iOS 8.
CCScale: It is another free app which is available for download via BigBoss repo and used to change the size of Control Center elements.
You can either scale up the Control Center to 110% or scale it down to 90%.
The app requires your device to be running iOS 7 or higher, and it is incompatible with the iPad.
Pushability: This free app makes Reachability move the display up, not down and it is compatible with iOS 8.
SimpleNC: This is another free app downloadable via BigBoss repo, which enables a clean Notification Center redesign.
This tweak lets you hide, remove, and enhance almost all components of the Notification Center such as removing the Notification Center tabs at the top or removing the Notification header backgrounds.
Snap Master: It adds a few features to Snapchat such as saving all snaps received to camera roll and it is available for free download.
SpotBingSearch: It allows you to search Bing and YouTube via Spotlight and the app is free to download.
Tap2LockAndRespring: It adds quick gestures to lock and respring, and can be downloaded for free via BigBoss repo on Cydia.
Once installed, the feature will be accessible via Settings app.
WhatsApp Disable Play Receipt: This free app disables the blue mic icon after listening to an audio message.
Check out the latest top paid Cydia apps and tweaks for iOS 8 jailbreak:
AcamarUI: It is an Apple Watch-inspired Springboard replacement with great features like Fast app focus (improves usability and experience) and Group by Colour (enhances ease of access to apps). This app is available for download via BigBoss repo and is priced at $1.99.
Anchor: This app lets you place your app icons wherever you want them on the screen.
In other words, you can place spaces between the Home screen app icons according to your liking. Get this app for just $1.99.
AppButton: Switch between your favourite apps in real time by simply dragging from the button and dropping it onto any app to invoke it.
AppButton also supports quick tap and double tap gestures, which enable you to perform advanced tasks like switching to the last opened app. The app can be yours for just $1.49.
Canopy for iOS 8: It adds more features to Safari and it is compatible with iOS 6, iOS 7 and iOS 8. The app is priced at $1.99.
Confero for iPad: This paid app ($1.50) allows users to clean up the Home screen by hiding app badges
CSources: A source manager which allows you to add as many Cydia sources as you need with special functions for enabling, disabling or deleting them.
The app is available for download at $1.99.
DimMe: This $1 app offers various options to dim the screen or reduce the brightness of your smartphone's display.
Harbor: It brings an OS X styled, redesigned dock bar for iOS at $2.99.
SBRotator for iOS 8: It brings SpringBoard and Lock screen rotation to all iOS 8 devices at $2.99.
You can use iPhone 6 Plus style or iPad style rotation on iPhone 4S, iPhone 5/5C/5S, iPhone 6 and any iOS 8 iPod.
[Source: iDownloadBlog]