iOS 9.3 beta lets you disable iPhone stock apps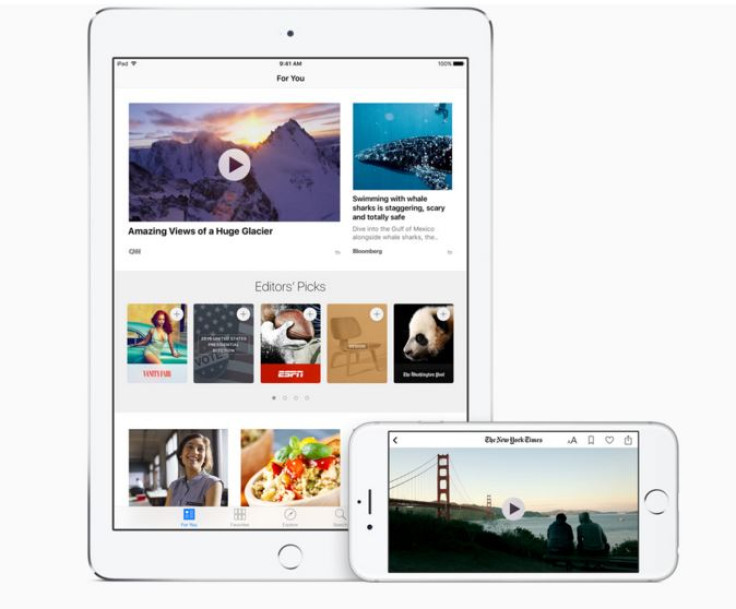 Annoyed with the default apps on the iPhone? You might not have to deal with this anymore as Apple's latest iOS 9 iteration — iOS 9.3 beta — brings an option to get rid of these apps. After making the iOS 9.3 beta available for registered developer for testing purposes, Apple recently rolled out a public beta version for non-developers.
Since the launch of iOS in 2007, Apple made it impossible for users to delete the native apps. The maximum you can do to avoid them is by hiding them. Thankfully Apple chief executive officer, Tim Cook, having aware of this issue, said that the company is looking at ways to delete the app, although you can easily delete third-party apps anytime you want.
The iPhone currently have a total of 32 native apps. Along with the ones that many users barely need such as Find Friends and Podcasts, there are few important apps such as Settings, Phone and App Store. Deleting them could create issues for the phone, as they are directly linked to functions in the iOS states the Telegraph.
First discovered by a Reddit user, who goes by name bfodder claims iOS 9.3 adds the ability to hide apps on the home screen using the bundle ID. All you need to do is download Apple Configurator 2.2 beta and register as a developer, which costs £79 a year.
To disable the native apps from iPhone home screen perform the following steps;
Sign up for iOS beta programme to download iOS 9.3 public beta.
Now head over to Settings>> General>> Software Update to download iOS 9.3 beta.
Download Apple Configurator 2.2 beta. For this you need to have an Apple developer membership.
To set up the configuration, select 'Do not allow some apps' option. To remove the apps you will require to enter the command for the each app such as com.apple.stock for the Stocks app.
Following is the list of full list of commands for the native app;
com.apple.stocks - Stocks
com.apple.tips - Tips
com.apple.videos - Videos
com.apple.mobilemail - Native Email Client
com.apple.mobilenotes - Notes
com.apple.reminders - Reminders
com.apple.calculator - Calculator
com.apple.Maps - Maps
com.apple.Music - Music
com.apple.Passbook - Wallet
com.apple.Health - Health
com.apple.mobilephone - Phone
com.apple.MobileStore - iTunes Store
com.apple.MobileSMS - Messages
com.apple.VoiceMemos - Voice Memos
com.apple.weather - Weather
com.apple.podcasts - Podcasts
com.apple.gamecenter - Game Center
com.apple.Bridge - Watch
com.apple.mobileme.fmf1 - Find Friends
com.apple.iBooks - iBooks
com.apple.mobileme.fmip1 - Find iPhone
com.apple.mobiletimer - Clock
com.apple.mobileslideshow - Photos
com.apple.Preferences - Settings
com.apple.Camera - Camera
com.apple.facetime - FaceTime
com.apple.MobileAddressBook - Contacts
com.apple.news - News
If you are not fine with the above method, consider trying out the alternate method. But note that these apps will come back again when you restart your iPhone.
Place all the apps, you want to delete, in a separate folder.
Press and hold an app. You will notice the app will start jiggling, the same way when you want to delete or move an app.
Drag the app to the edge of the folder. Doing this will move the app to the next page of the folder.
While holding the app, press the Home button. You will see the app moving to the edge of the screen.
Check out the video walkthrough to know how to hide apps on iPhone and iPad.
© Copyright IBTimes 2023. All rights reserved.