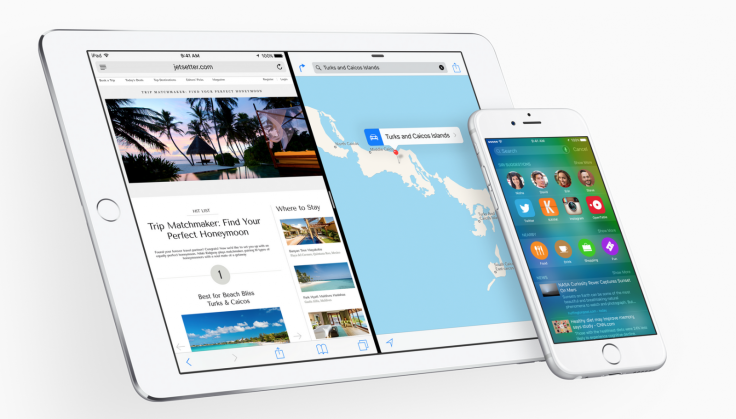 Apple has rolled out the first beta versions of its 2015 desktop and mobile software to the public giving some people the chance to test the software before it is completely finished.
Announced at WWDC 2015 back in June, Apple\'s iOS 9 and Mac OS X El Capitan are the latest versions of the company\'s software and it is looking for the public\'s help in completing it by issuing public betas to flag up any bugs or problems.
iOS 9 has a range of new features including multi-tasking on your iPad, a far more intelligent Siri, as well as updates to security and performance. We have a full preview of what new features await in iOS 9 here.
As for Mac OS X 10.11 (or El Capitan as it is nicknamed by Apple) the company has made a number of significant improvements to the software\'s performance while also tweaking the way it looks and works.
The new features include improved Spotlight search results; contextual search results in mail and finder; the ability to pin full-screen applications to one side of the screen or the other; and my favourite - the ability to shake the trackpad to find your cursor - especially helpful on larger iMac screens.
If you are anxious to test out the latest features of iOS 9 on your iPhone or iPad and Mac OS X El Capitan on your laptop or desktop, then here are the details on how to download the public betas now:
iOS 9 Public Beta 1 - How to download
First, a word on compatibility. To use iOS 9 you will need to be using one of the following devices:
iPhone 4s, iPhone 5, iPhone 5s, iPhone 6, iPhone 6 Plus, iPad 2, iPad mini, iPad 3, iPad 4, iPad Air, iPad Air 2, iPod touch (5th generation)
It should be noted that not all iOS 9 features will be coming to all these devices - particularly the new iPad split screen mode which only works with the iPad Air 2.
Download instructions: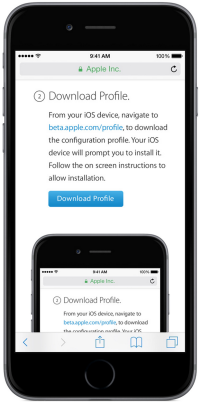 Back up your iPhone/iPad to iTunes and archive that backup so that if you decide to revert to the current version of iOS you can do so with this backup.
On your iPhone or iPad, visit beta.apple.com/profile, sign in with your Apple ID and click on the blue button labelled Download Profile.
When you download the profile, you will be asked to enter your PIN code as well as agreeing to the terms and conditions. Click Install if you are happy to do so.
Once downloaded, you will need to Restart you iPhone or iPad.
If you see a message saying failed to download (which may happen initially as so many people will be attempting to download the software) then you can retry by going into Settings > General > Software Update. Here you will see iOS 9 Public Beta 1 with the option to Download and Install.
Don\'t worry if the update is taking a long time to download, Apple\'s servers will likely be under a lot of stress as millions of users look to download the update as soon as possible.
Once downloaded, you will be need to install the software, which will require the system to restart.
---
Mac OS X 10.11 (El Capitan) Public Beta - How to download
Again, a word on compatibility. Apple has said that El Capitan will work with all Macs capable of running OS X Yosemite, meaning the following devices are compatible:
iMac (Mid 2007 or newer);
MacBook Air (Late 2008 or newer);
MacBook (Late 2008 Aluminum, or Early 2009 or newer);
Mac mini (Early 2009 or newer);
MacBook Pro (Mid/Late 2007 or newer);
Mac Pro (Early 2008 or newer); and
Xserve (Early 2009).
Download instructions:
As with the iOS 9 Public Beta, the first thing you need to do is back up you files. The easiest way to do this on a Mac is to use the in-built Time Machine feature.
Next click on the download link on this website, which will launch the Mac App Store.
You may be asked to enter your Apple ID password (depending on your security settings).
The redemption code that you will have seen on the website should have automatically been entered for you, and you should see a message saying: \"You\'ve successfully redeemed your code\" and telling you your app is now downloading.
You can check the progress of your download on the Purchases tab of the Mac App Store.
Apple warns that as this is a relatively large download (6GB) it may take some time.
Once the download is complete, the installer will launch automatically and you will simply need to follow the on-screen instructions to complete installation and enrolling your Mac in the beta program if you haven\'t done so already.