Apple has announced the latest incarnation of its mobile operating system, iOS 9, at its annual Worldwide Developer's conference (WWDC) in San Francisco today (8 June).
The Cupertino company claims that the upcoming release, available as a free download later this year, will allow iOS devices to become "more intelligent and proactive" without compromising users' privacy.
"iOS 9 is packed with more intelligence throughout, and delivers big updates to the apps customers use most," said Craig Federighi, Apple's senior vice president of Software Engineering.
For everything you need to know about Apple's latest iOS, IBTimes UK has rounded up all the new apps, key features and availability.
iOS 9: Smarter Siri
Apple's virtual personal assistant Siri has adopted some of the features from rival assistants like Microsoft's Cortana and Google Now.
An example of this is Proactive, which offers suggestions based on specific contexts, such as time or location.
This means that if you're in your local gym and you plug in your headphones, Proactive will automatically bring up the music playlist you prefer to exercise to.
Proactive is arguably the headline feature of iOS 9, offering functionality personalised to the user by learning their behaviour over time.
iOS 9: Better Maps
Much-needed public transit capabilities have been brought to Apple Maps through iOS 9, giving users better transportation routes in a handful of cities around the world.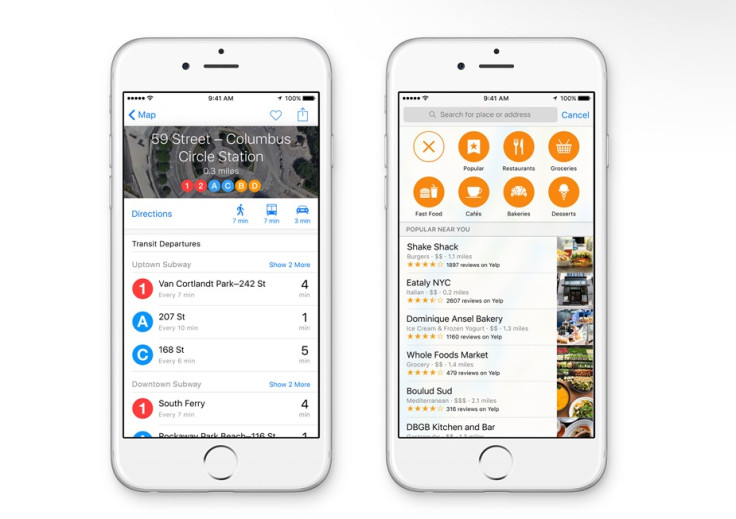 A Transit view gives lines and stations on the map and lays out the route in minute detail to give more accurate walking times and distances between connections.
A list of categories like Food, Drinks, Shopping and Fun will also be displayed when searching through Maps, showing popular places nearby.
iOS 9: Quicktype
New editing tools, multi-touch gestures and a Shortcut Bar are included with iOS 9. The touch-sensitive QuickType keyboard also doubles up as a trackpad whenever two fingers are placed on the keyboard portion of the screen.
Only for the iPad, the extra buttons are given to assist with text formatting, as well as cut, copy and paste. Significantly, this shows Apple's intention for the iPad to move away from simply being a tool for content consumption, and towards one for being used for content creation.
"What makes a multi-touch keyboard is that it can be anything you want," said Craig Federighi, Apple's senior vice president of Software engineering.
iOS 9: Multitasking with Split View, Slide Over and Picture-in-Picture
It was rumoured ahead of WWDC last year that Apple would be including split-screen multi-tasking in iOS 8 for the iPad.
The new Slide Over feature lets users work simultaneously in a second app without leaving the first app, while Split View lets users work in both apps at the same time. Being both multi-app and multi-touch, meaning that both apps that are running can be controlled at the same time.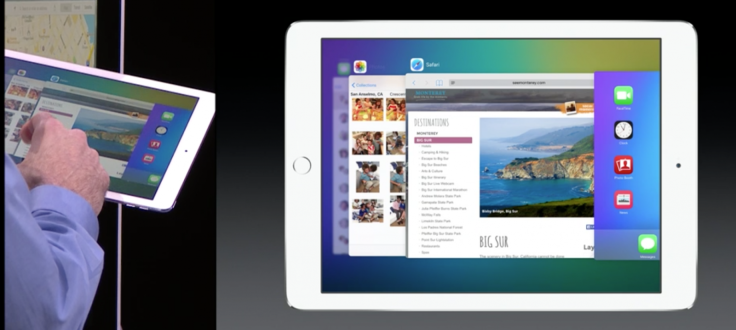 Picture-in-Picture allows users to continue making a FaceTime call while simultaneously using other apps.
"With our new iPad features, users can take advantage of the power of iPad, working in two apps at the same time with Split View, Slide Over or Picture-in-Picture," said Federighi.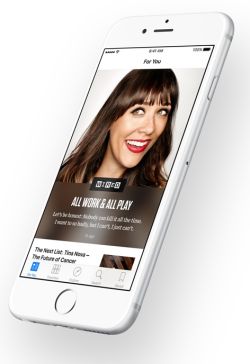 iOS 9: News app
Apple's new News app promises to deliver a reading experience that combines "the rich, immersive design of a print magazine with the interactivity of digital media".
This is great news for readers of publications that have worked with Apple, with story narratives animated and displayed in a non-linear and interactive format that was first trialled a few years ago by the likes of The New York Times.
Unsurprisingly, The New York Times is one of the publishers that has jumped onboard, along with Conde Nast and ESPN.
Users of the app can also choose from more than a million topics, which allows News to offer suggestions as to stories and publications that might be of interest.
How to get iOS 9 and when is it available?
iOS 9 is available immediately but only for developers as beta software and SDK through its iOS Developer Program. It will then be available for all other developers as a public beta program in July.
For everyone else iOS 9 will be available as a free upgrade "in the fall" and will be compatible with all devices that supported iOS 8 - meaning iPhones from the 4s and beyond, iPod touch 5th generation and all tablets beginning with the iPad 2 and iPad mini.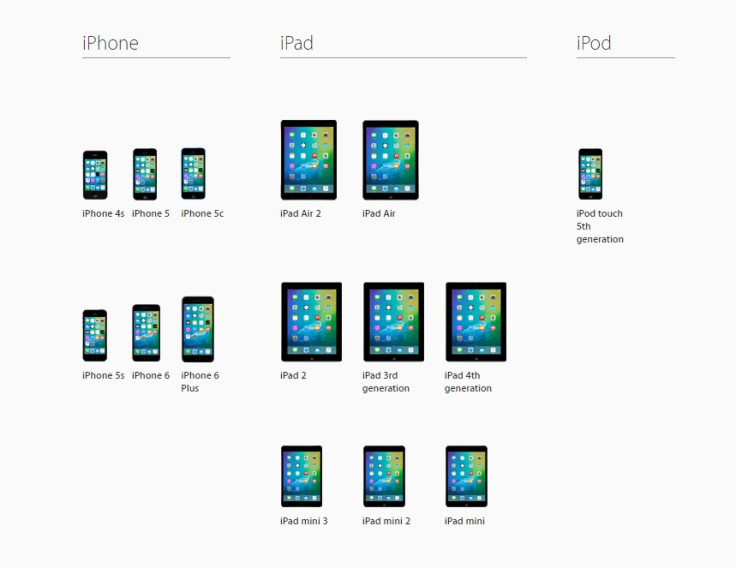 Apple has lowered the requirements for users to update to iOS 9 from 4.6GB with iOS 8, to 1.3GB with iOS 9 in an effort to make it easier for people to upgrade to it.