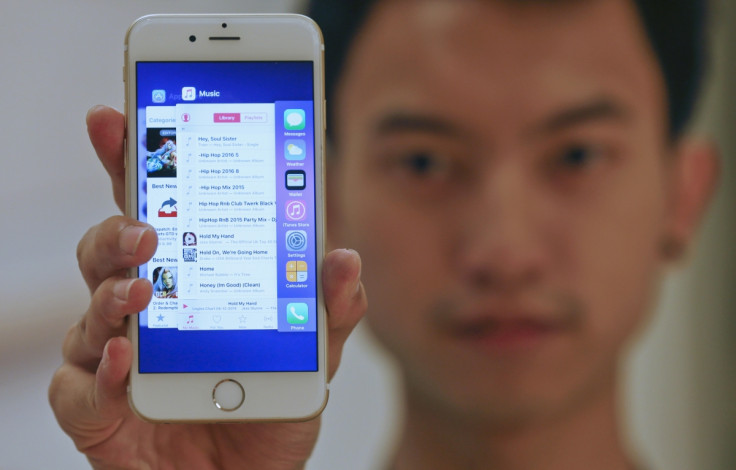 If you have just updated your device to iOS 9 and it is stuck at the Slide to Upgrade screen, you are not the only one facing this issue. Several users have reported the problem on Apple support communities, Reddit and other forums. It seems restoring to factory settings, doing a hard reset or even resetting have not helped them get past the screen.
"iOS 9 has glitched on both my iPod and iPhone. It says the update is complete and installed, but I am stuck at a white screen that says slide to upgrade. I have connected both devices to iTunes on my computer and both have been recognized. I am unable to restore from my last backup, because I cannot disable find my iPod, on the actual iPod. Same with the iPhone," notes a forum member.
The good news is that Apple has acknowledged this bug and has provided a quick fix. This is another error that users have been experiencing with the iOS 9 update, apart from issues such as Software Update Failed, and "Update Requested". So, when the Slide to Upgrade screen does not respond, here is what you should do:
Connect your iOS device to the PC that has previously been synced with iTunes
Select your device, which you can view by clicking on the device's icon in the upper-left corner of iTunes windows. Note that the iOS device appears in different areas of iTunes depending on the iTunes version you are running
If your device does not show up, just force restart it by pressing and holding the Sleep/Wake and Home buttons together for about 10 seconds until you see an Apple logo on the screen
If you made an iTunes backup before updating to iOS 9, restore your device from the backup. If you have not done that, you need to create a backup via iTunes, then restore from that backup
If the issue still exists even after performing the above, do the following steps;
Restore your iOS device. If you don't find your device in iTunes, or your PC fails to recognise, press and hold the Sleep/Wake and Home button for 10 seconds, until the device restarts and shows up in iTunes. Select Restore when you see prompt
When the restore process is completed, set your device up
This fix should, hopefully, resolve the problem and allow you to seamlessly perform an upgrade. Apple says this issue will be resolved in an upcoming iOS update. Head over to the Apple support site, if the fix was not helpful enough.