iOS 9 users reporting cellular data connectivity issues on iPhone and iPad: How to fix them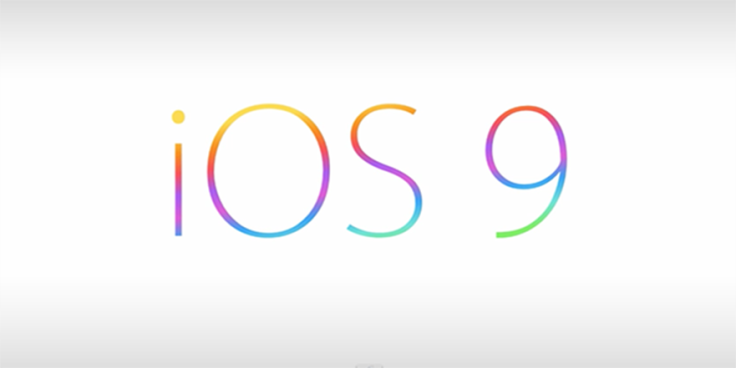 Several iPhone and iPad users have recently been flooding iOS community forums and Reddit with complaints about a major bug in iOS 9's cellular data, leading to internet connectivity problems, mobile data connection issues, and internal configuration issues such as cellular data toggle getting entirely greyed out. Some users have even reported that certain apps are unable to access the internet via cellular data, while others have no such problems.
Before going into the process of troubleshooting the cellular data connectivity issues, it is imperative to ensure that your device is already running the latest version of iOS, the iOS 9.0.2, which brings a bunch of bug-fixes, including a fix for the cellular data connectivity problem. You can check for the latest available updates by navigating to General > Settings > Software Update on your iOS device.
Alternatively, you can update your device to the latest iOS firmware via iTunes by simply connecting your iPhone or iPad to the computer and then selecting Download and Install Update option when the prompt appears.
Reset Network Settings
Resetting the network settings is one of the simplest ways to resolve common internet and cellular data connectivity problems
Open Settings app and go to General section and select Reset
Hit Reset Network Settings button and a message prompt will ask you to enter passcode for resetting the device. Just enter the code and confirm to erase all custom network settings off the device.
Wait until the device's network settings are reset and once it boots to the Home Screen, just restart the device by holding the Power button for a few seconds until the slider pops up. Then slide the button to Power off the device and then turn it on again.
After the device boots up to the Home Screen, just enable the cellular or 3G/LTE data option to verify if the phone can establish the connection.
Install the latest firmware update from your carrier
If the mobile data connectivity problems still persist after resetting the phone, then try updating the device with the latest carrier update. Here are the steps to accomplish this simple feat:
Launch the Settings app on your iOS device > select General > hit About button and wait until your device connects to the update server. If the internet connection is working fine, the update should clearly appear on your phone's screen along with a prompt: "Carrier Settings Update: New settings are available. Would you like to update them now?"
Now tap on Update button to begin downloading and installing the carrier update on your device. Wait until the update has finished installing. Then the network will reset to refresh your device with the updated settings.
Factory Reset your device and restore from backup
If all else fails, you need to backup your data and settings via iTunes, before performing a factory reset on the device. Finally, you can restore your device to an earlier state using the recent backup files from iTunes or iCloud.
Here is how you do it:
Step 1: Launch iTunes on your computer and then connect your iOS device to it via original USB cable. Right click on the phone icon in iTunes and select Back Up from the context menu. Create an encrypted backup when prompted, as it stores all your passwords and health data.
Step 2: Wait for your device's content to get backed up, and then reset your device to the factory defaults. On non-jailbroken devices, you can restore directly from your iOS device. Go to Settings app and select General > Reset > Reset All Content And Settings. This process may consume about 15-20 minutes, during which time all data on your device will be wiped.
Jailbroken iOS device users can perform the clean restore using iTunes, as attempting restore from the device often leads to infinite boot loops. Connect your iOS device to the computer and hit the Restore button in iTunes to initiate the process.
Step 3: Restoring the device will return it to factory settings and hence it should look as good as brand new. Wait until the device reboots to the Home Screen and then connect it to iTunes. Finally, select Restore from Backup to restore the latest backup files.
Now you can go back to the Settings app and turn on cellular data or mobile data on your phone. Check if the connectivity problems are now fixed, else you may need to take your device for repair or hardware service by Apple.
[Source: Bidness ETC]
© Copyright IBTimes 2023. All rights reserved.