Apple has warned two manufacturers of the iPhone 5c that it will cut orders for the new smartphone for the final three months of the year, several reports suggest.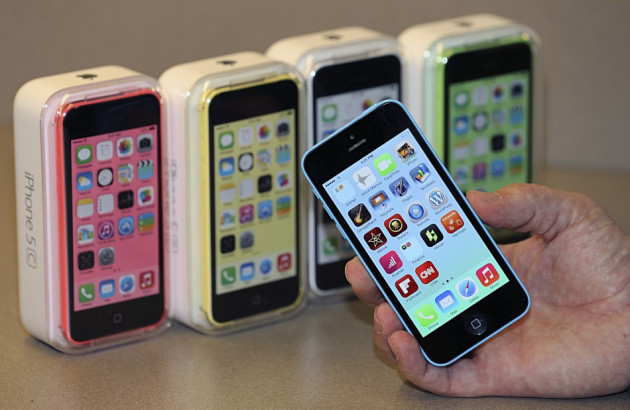 Hon Hai Precision Industry, also known as Foxconn, has had its orders for the multicoloured 5c reduced by 30% for the final quarter of the year, claims the Wall Street Journal, while Reuters sources state a second manufacturer, Pegatron Corp, has had its 5c orders reduced for the same period, but "by less than 20%".
A third of all iPhone 5c stock is produced by Hon Hai Precision, while the remaining two-thirds is manufactured by Pegatron Corp.
It was also reported that a supplier of components used by the iPhone 5c has been notified of a 50% cut in orders, leading analysts to suggest that the 5c, which costs only slightly less than the flagship 5s, has missed the mark and appeals to neither Far East nor Western markets.
The device's "high price point in China make it difficult for the company to compete in the world's largest mobile market by subscribers," Mizuho Securities analyst Marvin Lo told the US newspaper. "Customers in more developed markets like the US and Hong Kong also prefer buying the iPhone 5s because of the little pricing difference between two new iPhones."
A WSJ source added that Pegatron will likely see its fourth-quarter revenue fall by an amount corresponding with Apple's cut in demand, as it is too late for the manufacturer to find work from other clients to offset the shortfall.
Meanwhile, strong demand for the iPhone 5s - especially in the new gold colour option - has resulted in an increase in production, two Hon Hai executives told the US newspaper.
The reports back up claims made by analyst firm Consumer Intelligence Research Partners, which said the iPhone 5s is outselling the 5c at a rate of two-to-one, as reported by AllThingsD.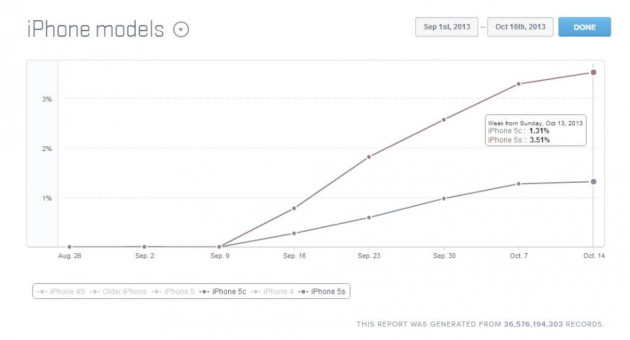 This statistic correlates with data published by MixPanel, which claims 3.51% of activity seen on its network as of 14 October came from the iPhone 5s, while 1.31% came from iPhone 5c owners.
Such was the demand for the gold iPhone 5s, that some models were being sold on eBay for more than £1,000, well above the £709 retail price of the most expensive 64GB version. A month later, and gold iPhone 5s models are still demanding a premium on the auction site.
Initial stock of the iPhone 5s sold out within hours of the 20 September launch, and delivery times from the UK Apple website remain at between two and three weeks; the iPhone 5c, which is £80 cheaper, has been available for dispatch within 24 hours ever since the same launch day.