If previous rumours about Apple's next smartphone are to be taken seriously, the iPhone 6 will be a solar-powered, waterproof, wirelessly-charged, curved-screened mega machine with mechanical shutters and a super-resolution camera.
As part of our ongoing rumour round-up series, IBTimes UK takes a discerning glance at what spurious speculation and idle gossip has been doing the rounds on the web this week.
---
Barometer and weather sensors
---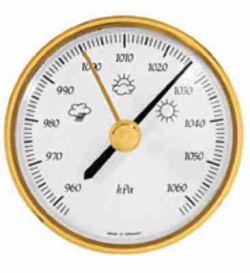 The iPhone 6 is to feature a barometer and air pressure sensors, if reports from a noted rumour merchant are to be believed.
The leaks come from Mark Gurman at 9to5Mac, who has previously been the first to reveal details of Apple's HealthKit and screenshots of the iOS 8 mobile operating system.
Barometers are traditionally used by meteorologists to measure short-term changes in the weather, however when such a device has been included in smartphones in the past (Samsung Galaxy Nexus) it has been for the purpose of judging altitude and therefore improving GPS positioning.
---
Sapphire scratch-resistant screen
---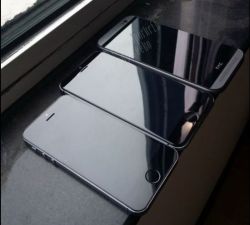 Apple is preparing to introduce scratch-resistant sapphire crystal displays for the larger iteration of its next iPhone, though not on all models.
This news comes from "supply chain sources", cited by Taiwan's Economic Daily, who are apparently privy to the fact that only the 5.5in iPhone 6 will feature a sapphire screen due to production limitations.
The smaller iPhone 6 model, widely expected to be 4.7in in size, is reported by the news outlet to be using Gorilla Glass.
---
Large-screened iWatch to come in multiple variations

---
Two separate reports from reputable news sources - Reuters and the Wall Street Journal - have emerged in the last couple of days, giving specific details about what we might be able to expect from the iPhone's much-rumoured companion device: the iWatch.
Reuters cite sources close to the matter claiming that Apple's first smartwatch will feature a "slightly rectangular" 2.5in screen, while the Wall Street Journal has revealed plans for multiple designs of the device.
Previous rumours have suggested that the iWatch will be launched this October and will feature up to 10 sensors, including a heart and glucose monitor.