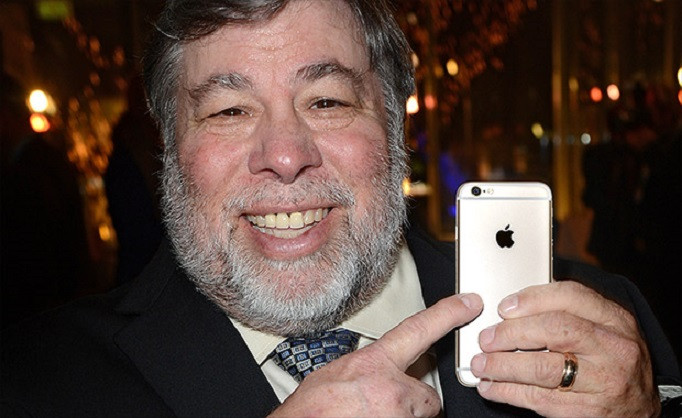 Apple co-founder Steve Wozniak has said that the iPhone 6 and iPhone 6 Plus should have been brought out three years ago.
Speaking to CNN Money, Wozniak said that Apple's reluctance to bring out a large-screened device earlier has given Samsung the initiative in the smartphone market.
"Apple could have had a much bigger share of the smartphone market if it had a larger-screen iPhone for the past three years," Wozniak said. "It could have competed better with Samsung."
Samsung's smartphone market share is currently more than twice the size of Apple's, having taken over from the Cupertino company as the dominant device in 2012.
Wozniak, who left Apple in 1987 after founding the company with Steve Jobs, has previously expressed concerns about the 4in screen size of previous iPhone models.
"When you went into a store and saw the iPhone had the smallest screen of all, that was a little disappointing," he said, stating that larger screens were "easier to deal with" and offered "more space for your fingers."
Apple Watch is just 'luxury fitness band'
In conversation with CNN Money, Wozniak also said that he wasn't overly excited about the forthcoming Apple Watch.
Wozniak tested smartwatches when they first came to the market and even experimented with strapping an iPod nano to his wrist.
"I kept saying that I'd like to have a smartphone on my wrist, so I bought a few smartwatches when they first came out", Wozniak said. "I got rid of them so quick. I got real negative on smartwatches."
Apple's first foray into wearables is also well behind its Android rivals and despite Wozniak's dismissal of the Apple Watch as just a "luxury fitness band", he believes Apple may still have something to offer in this department.
"It's more distinctive than all the others," Wozniak said. "And who knows? It might sell well. There are a lot of wrists out there."