iPhone cyber-flashing: What is it and how to stop it happening to you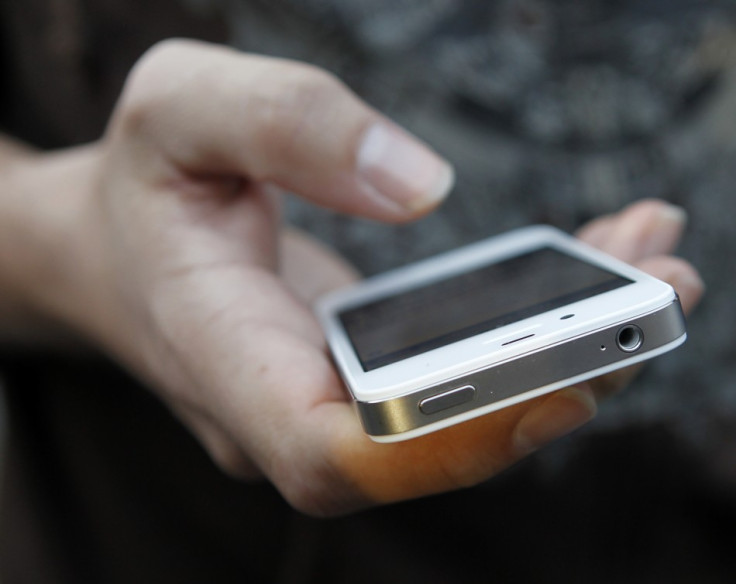 Security experts have begun issuing advice on how to prevent iPhone users from becoming the victims of a new phenomenon known as cyber-flashing. The advice has started to appear online in the wake of a woman contacting the police after she was sent explicit and unsolicited photos from a stranger in her close vicinity on a train in London.
Using AirDrop - a feature on the iPhone, iPad, and Mac computers where users can send files, such as images, to each other at close range - the cyber flasher can request to send photographs to any fellow iPhone users within the range of a Bluetooth connection - usually around 10m. Even if the receiver rejects the photo, they are still shown an uncensored preview of the image.
To avoid being the victim of cyber-flashing over AirDrop, iPhone users should follow these instructions, published by Mark James, security specialist at ESET UK: "AirDrop is not turned on by default, but it's easy to set AirDrop to receive from Everyone, and then forget all about it.
"The real blame here lies with those who are sending the dirty pics. To block receiving files from complete strangers, iPhone users would be wise to change their AirDrop settings to receive from no one or just those people listed in the contacts list."
The issue of cyber-flashing first became public after Lorraine Crighton-Smith, 34, reported an incident to the British Transport Police (BTP) where she was sent two pictures of an unknown man's penis while commuting by train in south London. She said she felt "violated" but because she did not accept the photos they were not saved on her phone and the police have no evidence to work with.
Shocked
Speaking to the BBC, Crighton-Smith said: "I had Airdrop switched on because I had been using it previously to send photos to another iPhone user - and a picture appeared on the screen of a man's penis, which I was quite shocked by... I realised someone nearby must be sending them, and that concerned me. I felt violated, it was a very unpleasant thing to have forced upon my screen."
How to prevent cyber flashing:
On the home screen of your iPhone, swipe up to open the Control Centre.
Tap on AirDrop, below the media playback and volume controls.
Tap 'Off' or 'Contacts Only' to prevent files being sent from strangers.
Superintendent Gill Murray said this crime was new to the BTP and urged other victims to report any other incidents. Previous cases using Bluetooth have been reported, but the use of AirDrop is new to the police. AirDrop initially establishes a connection over Bluetooth, but then uses a direct Wi-Fi connection between the two iPhones to send files, making the transfer much quicker.
Crighton-Smith added: "I was also worried about who else might have been a recipient, it might have been a child, someone more vulnerable than me. My name on Airdrop says Lorraine so they knew they were sending it to a woman. The images were of a sexual nature and it was distressing."
Pressure
Security expert Graham Cluley added: "Let's hope that cyber-flashing doesn't become more common, but if it does maybe pressure could be put on Apple to warn users of the dangers of accepting files from strangers via AirDrop, and perhaps not offer auto-preview of pictures until a user has confirmed that they are okay with the thought of viewing them."
The police say victims who receive such images should keep the image saved and report the incident as soon as possible. Murray said: "We have a dedicated Cyber Crime Unit who can analyse mobile phones and track data transfers back to suspects' devices. By linking this to physical evidence, such as CCTV footage or witness statements, we can catch offenders and bring them to justice through the courts."
© Copyright IBTimes 2023. All rights reserved.