Apple has rolled out its new iPhone and iPad Pro iteration in the global market starting with users in Australia, Canada, China, France, Germany, Hong Kong, Japan, New Zealand, Puerto Rico, Singapore, UK and US. Other regions across the globe will get the iOS devices in early April. The devices went on pre-order soon after the official launch on 21 March.
Apple saw record pre-orders for its iPhone Special Edition model with users in China pre-ordering more than 3.4 million units of the new iPhone in less than a week from when the device went on pre-order. The gold edition of iPhone SE was the most-pre-ordered model, followed by the rose gold model, which was the second favourite among users.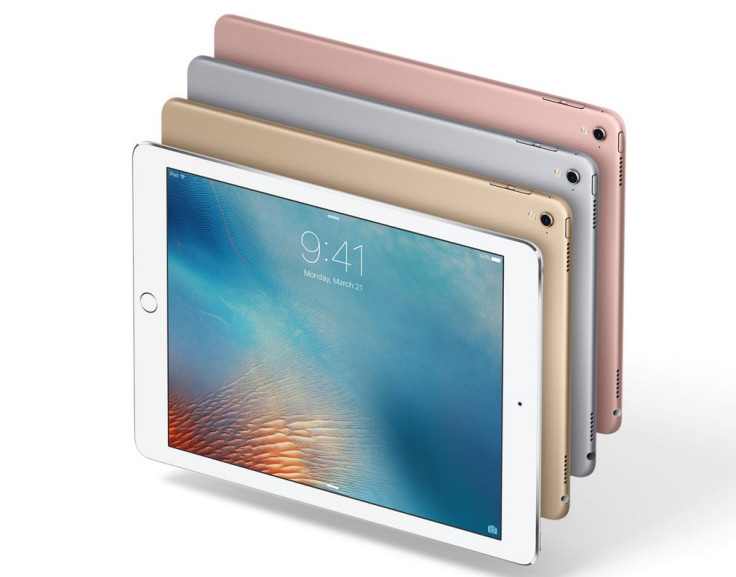 Those in the UK looking for places to get the best deal for the iOS devices are in for some good news. A number of retailers as well as carrier networks are selling the iPhone. High-street retailer Carphone Warehouse is selling the iPhone SE at £359 ($513) for an unlocked model. You can also buy the new iPhone on contracts with networks such as EE, Vodafone, iD and O2 under Pay Monthly deals that start at £26 without any upfront payment. Click here to know more about the best carrier network deals.
As for the new iPad Pro, Carphone Warehouse is charging £499 for the 32GB model, while the one coming with a higher storage capacity costs £619. The retailer notes 4 April as the date of availability for the device.
Online retailer Clove UK is also selling the iPhone SE at the same price as Carphone Warehouse for the smallest storage variant. The iPad Pro, on the other hand, costs £679 for the 32GB storage variant with Wi-Fi connectivity, while the model with the highest storage variant costs £799.
Other renowned retailers in the country such as Currys and John Lewis are also selling the iPhone SE and the retail price for the iPad Pro is the same at both the retailers. Meanwhile, Tesco has listed the iPhone SE with monthly payment deals starting at £26.50 and the 64GB model at £30.