Do you find your iPhone Bloated applications are filling up iPhones more quickly than ever, as Facebook, Netflix, Snapchat and Instagram are all found guilty of taking up far more storage than just four years ago.
The 10 most popular iPhone apps on the US App Store took up just 164MB of space in May 2013, but in four years this has ballooned to 1.9GB, an increase of 1,100%.
Research conducted by SensorTower found Snapchat to be the biggest offender, growing from 4MB to 203MB in four years, as extra features and the iPhone's increased screen resolution have caused the app to hog 51 times more storage than in 2013.
Apple allows application distributed through the App Store to be as large as 4GB at the time of purchase, a limit which was doubled by Apple in early 2015.
Over the same period it was found that Uber increased 22 times, Gmail by 20 times, Facebook Messenger by 15 times and Facebook itself 12 times.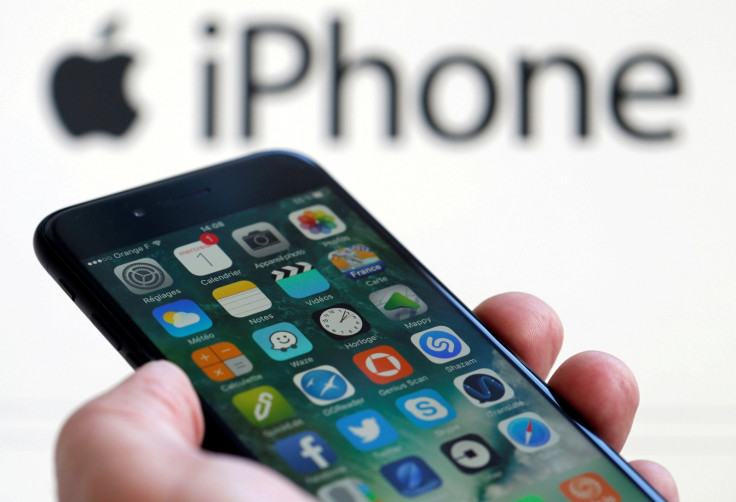 Facebook also takes the crown for being the largest of the 10 most popular iOS apps, at 388MB, up from 32MB in 2013. During just one update in September 2016 it grew by 100MB.
Apple is aware of the problem, having finally ditched the 16GB storage option when the iPhone 6S gave way to the iPhone 7, which starts at 32GB, in 2016. The two options above that are 128GB and 256GB.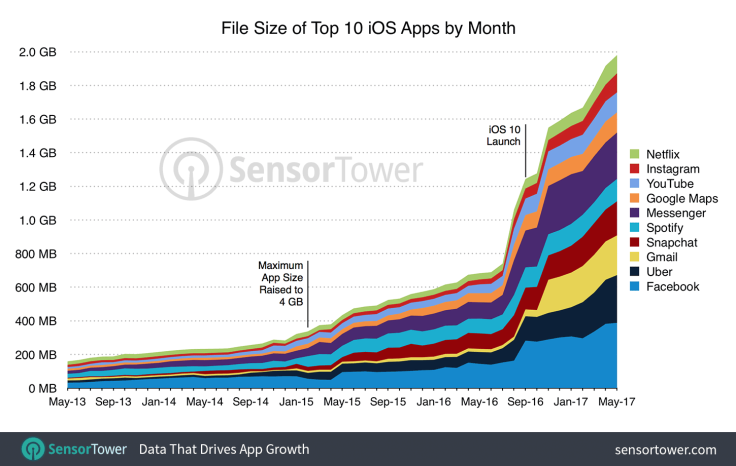 But without a microSD card slot, which rivals like the Samsung Galaxy S8 have to add up to an additional 256GB, the cheapest iPhone still lag some way behind the competition.
To help improve this situation, iOS 11, which will be available to the public in the autumn, has a feature suggesting you delete apps not used for some time. This removes the core features of the app, but retains its settings and associated data to make reinstalling easy. This core is limited by Apple to 100MB, however, so the feature's effect is likely to mean little to all but the most space-strapped users.
How to free up space on your iPhone and iPad
In the meantime, a quick way to free-up space on your iOS device would be to delete large apps you don't use anymore, or could do without. To do this go to Settings>General>Storage>Manage storage. You'll see the apps in a list below with the ones taking up the most amount of space in descending order. Tap the ones you want to lose and hit delete.