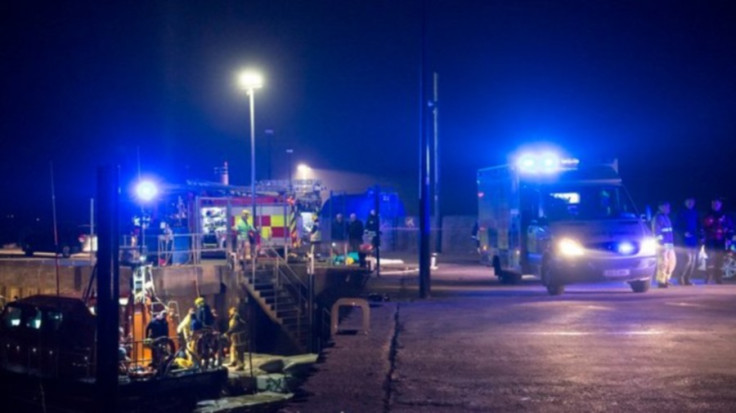 Five people have died and a two-month old infant has been rescued after the car they were travelling in plunged off a pier in County Donegal. The car is said to have tumbled off a slipway near Buncrana Pier, into Lough Swilly on 20 March.
Despite efforts from divers, an Irish Air Corps Sircorsky helicopter, the Malin Head Coast Guard and two Lough Swilly lifeboats, the five are believed to have drowned in the tragedy. The family are said to have been from Londonderry.
Two adult males, one adult female and two small boys are believed to have died whilst a sixth occupant believed to be a two-month old child, has been taken to Letterkenny General Hospital. The circumstances of what happened have not yet been made public but residents say there have been several cars in recent months getting into difficulty on the slipway.
According to the Donegal News the alarm was raised by a local man after he saw the car drive off the slipway and into the Lough from the north side of the pier. The search is still ongoing in the area with Gardai officers also at the scene.
During the summer the slipway is used for the Buncrana to Rathmullan ferry service. Former Sinn Fein Deputy Padraig MacLochlainn said residents were in shock after the incident. He said: "I'm standing here at the slipway and there's a full emergency operation in place.
"Details remain quite sketchy at this early stage but it would appear that a car went into the water at or near the slipway which is used by the local ferry.
"It's a terrible tragedy. There's a lot of local people gathered around the pier. There's a sense of shock and disbelief and our hearts go out to the family involved. It's an unthinkable tragedy."
A Garda spokesman said emergency crews were at the scene: "Gardaí and emergency services are at the scene of an incident that occurred at Buncrana Pier this evening. A car entered the water and a search of the area is currently ongoing."