A vendor strolls around, selling bread to people sitting on a hillside, intently watching the action below them. The fight for Kobani has become a spectator sport, watched by scores of Syrian and Turkish Kurds, as well as dozens of journalists, through binoculars from hilltops and farms just across the border in Turkey.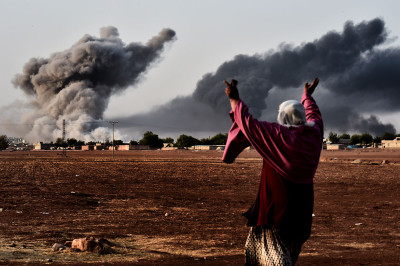 From that vantage point, the town spreads out among the rocky hills and brown fields just beyond the frontier. Plumes of black smoke billow over the low-slung skyline. The occasional thud of mortar shells mixes with the clatter of heavy machine guns and assault rifles.
The defence of Kobani is being turned into a very public test for the American-led international effort to roll back and ultimately destroy the Islamic State group.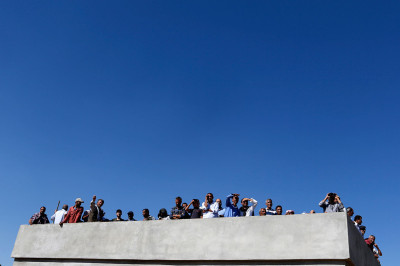 On the Turkish side of the frontier, Kurds have kept vigil over Kobani, watching the fighting from hillsides. Mizgin Polat, 22, climbed to the top of a hill with her mother as they have each Sunday since the battle began. Her cousin left to join the fight in Syria two months ago and has not been heard from since.
"I think about him all of the time. I feel closer to him when I'm here. Every time I hear the gunfire, it makes me want to join the fight. But my mother won't let me go. She says there is already too much sorrow in our family," Polat said.