Isis: Extremists unable to express views online more likely to join Islamic State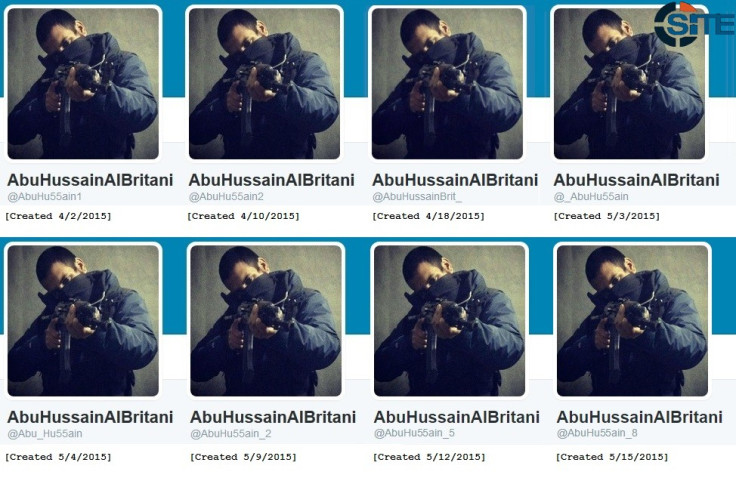 Denying Islamic State (Isis) sympathisers the freedom to express their views online may make them more likely to travel abroad to join the extremist group, according to new research.
As part of the most comprehensive survey of the jihadist group's presence on social media, political scientists at the University of Milan examined 12.6 million tweets about the group in Arabic sent between 1 July and 22 October 2014.
In defiance of conventional wisdom, they found most IS sympathisers travelled to join the jihadist group in territory it controls in Syria and Iraq from countries in which radical views were infrequently expressed online, rather than those where pro-IS views are prevalent.
"The findings it the research are counterintuitive and surprising," said associate professor of political science Luigi Curini.
"Positive sentiment [towards IS] is negatively correlated with the number of foreign fighters who travel from a country to join Isis," he said.
Earlier in June, Europol announced a special task force would be launched to hunt down those responsible for disseminating pro-IS propaganda on social media, with thousands of Europeans believed to have travelled to fight for the group after being radicalised online.
For Curini, though, the research suggests that denying IS sympathisers the opportunity to express their views may make them more likely to flee abroad to join extremists, a phenomenon he calls the "loneliness effect".
He said: "There is a marketplace of ideas on a hot topic like Isis, and when you try to monitor and shut it down it can result in a backlash effect you don't want. It a loneliness effect, where people feel lost in their own country and try to leave to join people with similar views.
"If you live in country where you can discuss Isis online, you can find a community that somehow shares your point of view and there is a low incidence of foreign fighters travelling from there."
The research was conducted by Curini and colleagues Professor Stefano M Iacus, and assistant professor Andrea Ceron, as part of the Voices from the Blogs project, which pioneers a new method for large scale analysis of opinion on social media known as sentiment analysis.
Previous attempts to use computers to gather accurate and large scale information on expressions on social media have been hampered by an inability to compute subtleties of natural language such as jokes and sarcasm, which the team believes it has resolved by training the computer to recognise clusters of key phrases and expressions.
The researchers gathered tweets from more than 50 countries, and supported the findings of a 2013 Pew Research study on the percentage of people on social media justifying suicide bombings. The study found that in Tunisia, from where nearly 2,500 have travelled to join IS, more than any other country, only 5% expressed pro-radical views on social media.
However in Lebanon, where nearly 30% have expressed pro-radical views online, fewer than half that number have travelled to join IS.
In Spain and the UK, where about 18% spoke in favour of suicide bombings, about 100 and 500 had travelled to join IS respectively.
The study found online support remained stable for the group, despite attempts by governments and social media companies to clamp down on its social media campaign, with new pro-IS accounts springing up as soon as old ones were closed.
In areas near where IS operates, the group recorded less support for the group than in areas remote from it.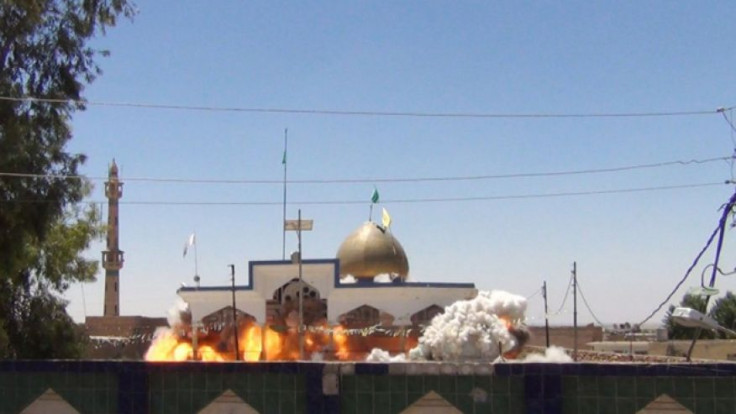 The study also gauged how support for IS in the Arab-speaking world fluctuated with events in the Middle East, dipping whenever the group destroyed a mosque or targeted Muslims. There was a sharp decline in support for IS expressed after Jordanian fighter pilot Muath al-Kasasbeh was burnt alive by the group in January, researchers found.
The execution of Western hostages, including UK aid workers David Haines and Alan Henning, did not impact online support for IS among Arabic speakers, the study found. Following the attack on Paris magazine Charlie Hebdo in January, support decreased, then rose sharply when the gunmen were killed.
© Copyright IBTimes 2023. All rights reserved.