Isis-inspired terror cell discovered in heart of Venice rejoiced at news of Westminster attack
Italian police detained three men and a minor, all Kosovo nationals, in overnight raids across the city.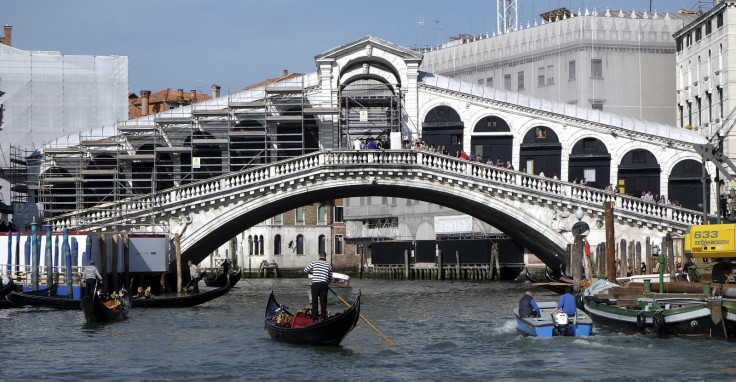 A counter-terrorism operation in Venice has uncovered a jihadist terrorist cell based in the city centre inspired by Isis ideology.
Police raided 12 locations in the Venice area, 10 of them in the city's historic centre, arresting three men and detaining a minor in an overnight operation, Italian authorities announced on 30 March.
Those held are all citizens of Kosovo legally residing in Italy. One of them had come from Syria, and other members of the group had expressed the desire to fight in the country, the authorities said.
It was the return of the fighter from Syria that awoke the authorities' suspicions and gave them reason to start the investigation.
After placing the suspects telecommunications under control, the authorities heard the group rejoicing at the recent Westminster attack in London, which killed five people – three passersby, one police officer, and the attacker.
"They all supported Isis ideology and recent terror attacks, in particular the one in London on 22 March that has received great consensus and admiration," prosecutor Adelchi D'Ippolito said at a press conference.
The investigators said the group members were teaching themselves to carry out terror attacks and criminal activities. "On one hand they were training physically and on the other they were studying Isis videos that explained how to use a knife, how to kill someone with a knife," D'Ippolito added.
According to the police, the cell was planning a terror attack in Venice, planting a bomb on the Rialto bridge, a popular sightseeing spot for tourists.
"With all the nonbelievers in Venice you can earn paradise right away, placing a bomb in Rialto," was a sentence intercepted by the authorities, quoted in the Italian newspaper La Repubblica.
"We monitored every relation, every contact with the outside world, and we were able to infiltrate ... their telecommunication system and everything they were [saying to] communicate and indoctrinate one another," D'Ippolito added.
Kosovo is seen as a hotbed for Isis recruitment. The small Balkan country, whose independence is still contested by Serbia, has supplied between 200 and 300 foreign fighters to Isis in Syria and Iraq, according to a study by the Soufan Group published in December 2015 – one of the highest ratio of foreign fighters per population number in Europe.
© Copyright IBTimes 2023. All rights reserved.