The leader of the Islamic State (Isis ) terror group is reportedly in Syria, according to a Hezbollah-run media unit.
Abu Bakr al-Baghdadi was reported to have been in the Syrian town of Albu Kamal on Friday (10 November). The unit did not provide more details, Reuters said.
A US-led coalition aiding Syrian troops said it had no "releasable information" on Baghdadi's whereabouts.
The Isis leader was reportedly seen as Syrian troops and allies said they had recaptured half of Albu Kamal, one of the last territories controlled by the group in Syria. Isis recaptured half of the city shortly after.
The partial recapture of Albu Kamal had sealed "the fall of the terrorist Daesh organisation's project in the region", an army statement said.
When Isis emerged in 2014, it seized several areas of Syria and Iraq, where it established a self-declared Islamic Caliphate, of which Baghdadi is the leader.
However, the group has progressively lost both territories and fighters due to the advancement of multinational coalitions in both countries. Earlier this year, Isis lost control of both Raqqa and Mosul, the Syrian and Iraqi capitals of its caliphate.
Baghdadi often reported dead or missing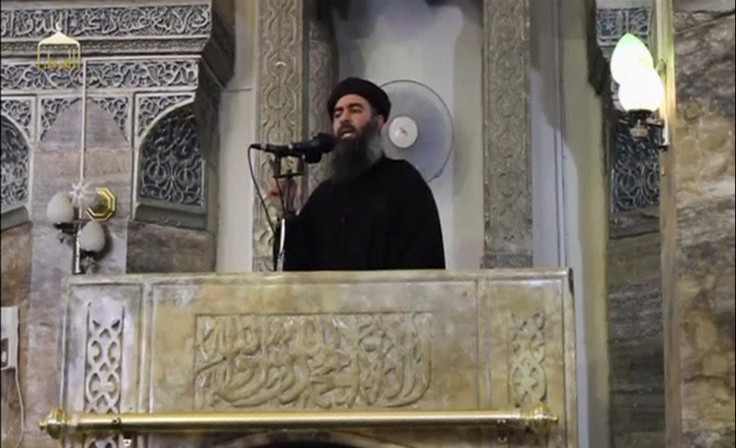 Baghdadi, who has rarely made any public appearance since announcing the creation of Isis in 2014, has often been reported dead or injured in the past three years.
In September, the leader reportedly released a recording calling for attacks against the West, months after the London-based Syrian Observatory for Human Rights (SOHR) said an senior Isis member confirmed Baghdadi had been killed in Raqqa, Syria.
In June, Russia claimed that it may have killed Baghdadi during one of its air strikes in Raqqa.
"Baghdadi is alive and breathing and may still be hiding in the ruins of Syria. It's a strategic error to pretend he is dead," counter-terrorism expert David Otto told IBTimes UK.
"It serves the wrong purpose. Everyone would want to see the Caliph dead but the last evidence of his status pointed towards him being alive. If ISIL continues to fight back territory in Syria, it is evidence that one strong man is calling the shots at command level. At the moment only Baghdadi wields that kind of influence," he continued.
According to Otto, Baghadi's eventual death would not mean the end of Isis.
"Leadership decapitation weakens a terrorist group, but it does not stop terrorism. Alive or dead, ISIL will continue to expand its extremist ideology globally," he said.
"The balance of power may be shifting towards Africa and South Asia but the ISIL command structure seems intact.