Isis re-enters Syrian town of Kobani following fighting with Kurdish forces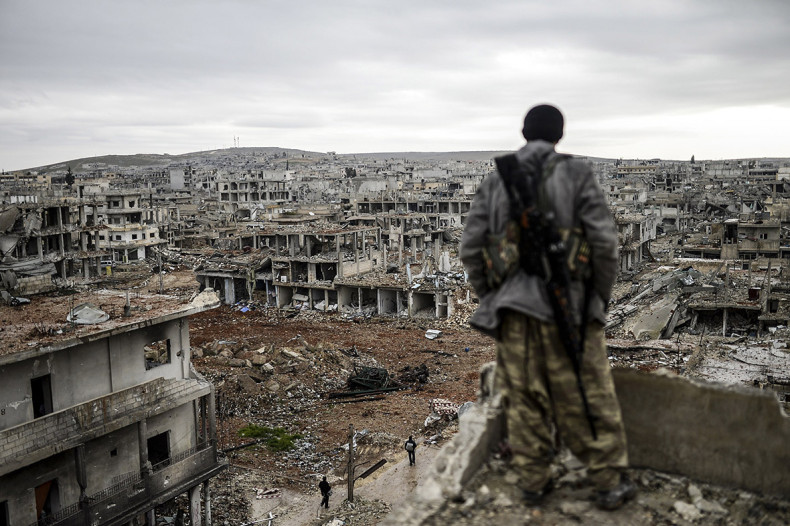 Islamic State (Isis) fighters have re-entered the Syrian town of Kobani during battles with Kurdish forces, according to reports.
The Syrian Observatory for Human Rights said a number of people have been killed in the town following clashes which began with a car bomb on the on the Syria-Turkey border.
"IS detonated a suicide bomb in the area near the border crossing with Turkey, killing at least five people," said the observatory director, Rami Abdel Rahman.
"Fierce clashes erupted afterwards in the centre of the town and there are bodies lying in the streets."
The number of casualties and wounded in the bomb attack and fighting is said to be in the dozens.
Kobani has been a key battleground in the ongoing fight between the Islamic militant group and opposing Kurdish forces.
Kurdish fighters drove the jihadists out of the northern Syrian town, also known as Ayn al-Arab, in January following a protracted battle backed by US-led air strikes.
Taking control of the town of Kobani was viewed as a hugely symbolic victory over IS.
Kurdish Popular Protection Units (YPG) forces recently said they had captured the town of Ain Issa, 30 miles (50km) from IS headquarters at Raqqa as well as the strategic town of Tal Abyad, also on the Turkish border.