Isis shoots dead 9 children near the ancient city of Palmyra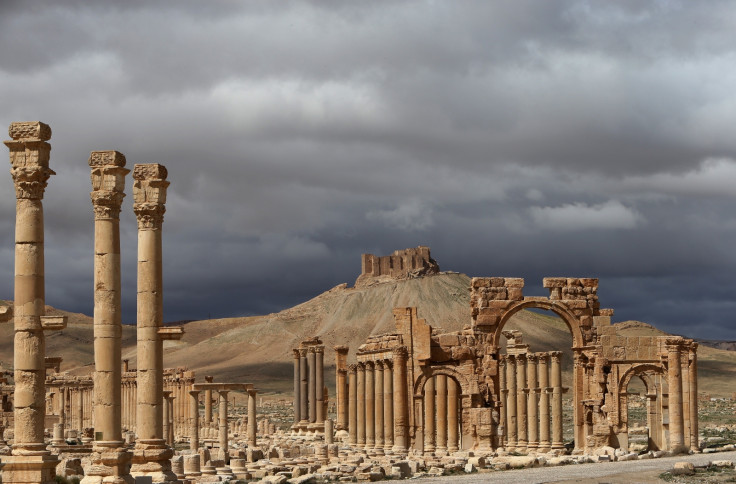 The Islamic State has shot dead 23 civilians including 9 children as it advances on the World Heritage site of Palmyra.
Family members of government employees were among those killed near the city, according to Rami Abdel Rahman, head of the Syrian Observatory for Human Rights.
"The children's fathers were working in the Syrian government, not in intelligence or anything like that but as office workers," Rahman told The Independent. "We heard that they were shot yesterday morning and we had it confirmed from people there in the evening."
Jihadist fighters are said to be closing in on Palmyra, a UNESCO world heritage site.
"Islamic State [ISIS] group jihadists are now one kilometre" from the ruins, Rahman said.
"We are very worried," UNESCO director Irina Bokova said at a news conference in Beirut.
"We are following the situation, because this is an ancient Roman site of very high value," she said, renewing her call for "all relevant parties to protect" the famed desert oasis.
Bokova, spoke out "against extremism, against this strategy of eradicating... our collective memory" used by ISIS.
The National Coalition, Syria's main opposition group in exile, said ISIS would be committing "a crime against civilization" by destroying Palmyra, adding that the regime had not done enough to protect the 2,000-year-old city.
Antiquities director Mamoun Abdulkarim said: "If Isis enters Palmyra, it will spell its destruction.
"If the ancient city falls, it will be an international catastrophe. It will be a repetition of the barbarism and savagery which we saw in Nimrud, Hatra and Mosul."
Isis has raised its black flag over the main government compound in the strategic western Iraqi city of Ramadi - giving them nearly full control over Anbar's provincial capital.
Iraq's government has denied that the city has fallen, according to an AFP report, and that a major counter-offensive, with air strikes from the US-led coalition, would push IS back in the "coming hours".
Before the latest killings, there were reports of at least 26 civilians being killed by IS, including 10 by beheading, for collaborating with the Syrian regime, the Observatory said.
© Copyright IBTimes 2023. All rights reserved.