Terror group Islamic State (Isis) has released gruesome images of the brutal 'punishment' meted out to a suspected thief. Demonstrating the savagery of the militant group, graphic images of the victim's hand and foot being amputated were circulated online.
Isis (Daesh) sympathisers described the man as a 'highway robber' as they attempted to justify the brutality.
The series of images show a jihadi reading out the 'charges' to a baying crowd, who had gathered to witness the penalty which was carried out in the presence of armed militia.
Seated on a plastic chair, the suspect is blindfolded and his right hand and left foot are cut off. His limbs are bandaged by two men wearing white medical gloves and he is left floundering in agony lying on a stretcher, surrounded by onlookers Mail Online reports.
Just a day earlier, the terror group shared shocking images of four married men being stoned to death after being accused of adultery.
Three men accused of 'breaking Ramadan' were crucified by ISIS after being locked up in cages like animals after they were found eating and drinking during daylight hours when fasting is required during the holy month.
Last year 94 people, including five children suffered the same tragic fate, after they were caught breaking their fast.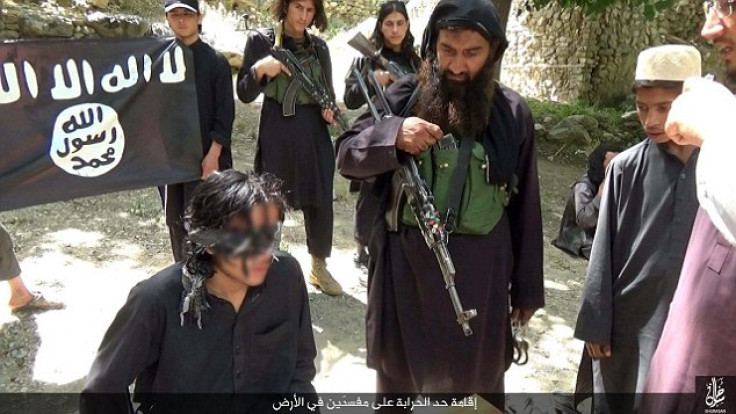 On June 3, IS militants burned to death 19 Yazidi women in iron cages for refusing to have sex with the sick jihadists. The horrific slaughter of the women was said to have taken place in the Daesh (Isis) stronghold of Mosul in northern Iraq.
The group regularly shares images of its brutality as a warning to others of the savage consequences for carrying out crimes in its territory.
IS has gained a fearsome reputation for carrying out brutal punishments for blasphemy, homosexuality, adultery and sorcery.