Israeli police have arrested a group of Jewish extremists in connection with the abduction and murder of Palestinian teenager Mohammed Abu Khudair.
Israeli authorities told the BBC that Khudair was murdered "because of his nationality". An Israeli official speaking on condition of anonymity added: "Apparently the people arrested in relation to the case belong to an extremist Jewish group."
Khudair was abducted in East Jerusalem on Wednesday and his charred remains were discovered hours later in a forest at the edge of the city. Palestinians have maintained that Khudair was killed by far-right Jewish extremists in retaliation for the killing of three Israeli teenagers in the occupied West Bank on 12 June.
A post-mortem examination of Khudair's body revealed that he had been burned alive. The Palestinian teenager's murder sparked four days of riots across the West Bank and spread to more than a dozen Arab towns in Israel.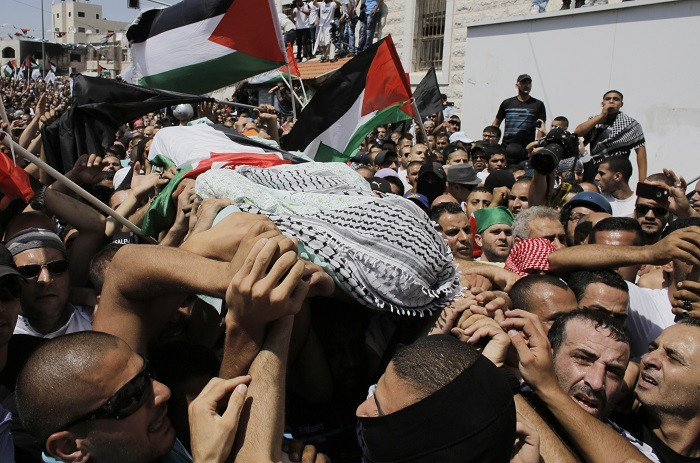 Thousands attended Khudair's funeral on Friday near his family's home in the Shufat district of East Jerusalem.
Hundreds of Palestinian youths clashes with Israeli police and called for a new uprising against Israel, chanting "Intifada, Intifada".
Khudair's mother Suha told the Associated Press that she had little faith that Israeli authorities would bring her son's killers to justice.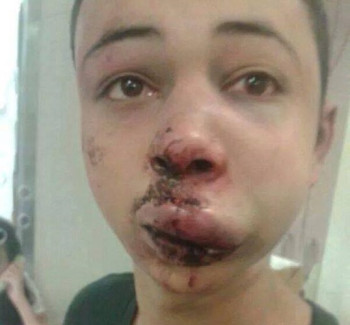 "I don't have any peace in my heart," she said. "Even if they captured who they say killed my son, they're only going to ask them questions and then release them. What's the point?
"They need to treat them the way they treat us.
"They need to demolish their homes and round them up, the way they do to our children."
Khudair's 15-year-old cousin, Tareq Abu Khadair, was held during the clashes and reportedly punched and kicked by two Israeli police officers in an attack that was captured on amateur video in Jerusalem's Shufat neighbourhood.
Israeli police spokeswoman Luba Samri said Tareq was in possession of a slingshot which was used to fire stones at police and was detained after resisting arrest and attacking police officers.The teenager's parents denied the allegations.
A judge said on Sunday that Tareq would be held under house arrest for nine days during the investigation.
The Israel Defense Forces recently confirmed that it arrested a former member of Hamas on suspicion of aiding the killers of the three Israeli teenagers abducted on the West Bank last month.