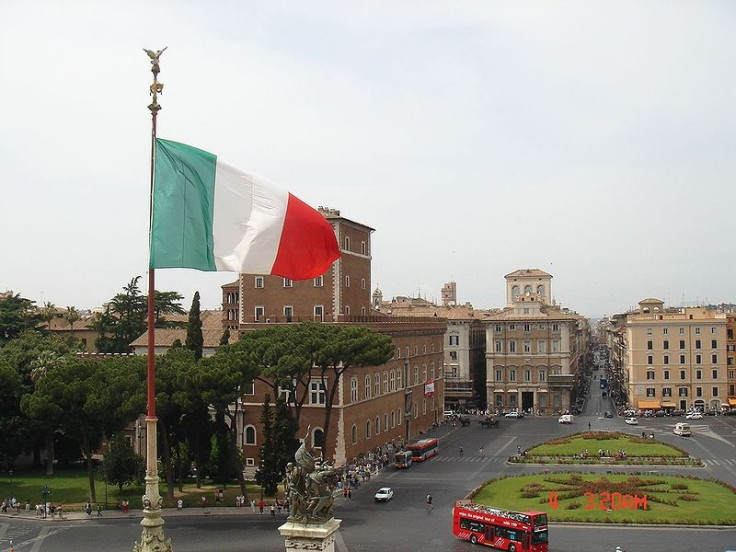 Troubled Italian banks Banca Popolare di Vicenza and Veneto Banca have "all the necessary government guarantees" to shore up their cashflows, said Italy's finance ministry.
Italian finance minister Pier Carlo Padoan met with the heads of the two Venetian banks this morning (25 May) and said the ministry "is committed" to finding a quick solution to solving the cash crisis at the banks.
The two banks must fill a €6.4bn (£5.5bn) capital shortfall after loan writedowns led to a combined 2016 loss of €3.4bn and pushed their capital below minimum thresholds.
But EU regulators also met leaders of the two banks earlier this week, and want Italy to raise €1bn of private capital as a condition of getting an injection of state aid.
However, larger Italian banks, such as Intesa Sanpaolo and UniCredit, have baulked and injecting more money into weak lenders as they did last year.
Padoan said: "The dialogue with the European authorities continues, with the common objective of agreeing a solution that guarantees the stability of the two Venetian banks and safeguard depositors, in full compliance with European rules."
The two Venetian banks are struggling to recover from surge in bad loans, compounded by a mis-selling scandal which has caused a flight of account holders.
Italy's bad loans
Overall Italy's banks have €360bn of problem loans against €225bn of equity on their books after successive governments failed to tackle the country's bloated financial system, exacerbated by fraudulent lending at several institutions.
Italy has eight banks known to be in various stages of distress. Monte dei Paschi di Siena, its third largest by assets. Mid-sized banks Popolare di Vicenza, Veneto Banca and Carige, and four small banks rescued last year: Banca Etruria, CariChieti, Banca delle Marche, and CariFerrara.
Monte dei Paschi di Siena is expected to receive approval for a state funded injection of almost €9bn euros over the coming days.
The situation is being closely watched by financiers and policymakers across Europe and beyond, who worry a mass failure of Italian banks could trigger panic across the eurozone banking system.