The Australian radio station behind the royal hoax call into the Duchess of Cambridge's condition at a hospital broke the law, a high court has ruled.
Nurse Jacintha Saldanha was found hanged three days after she put a prank call from DJs Mel Greig and Michael Christian from 2Day FM through to staff at King Edward VII's Hospital in 2012.
The ruling today (4 March) upholds an earlier decision by the Australian Communications and Media Authority (ACMA) that the call was illegal because the pair had not sought permission from hospital staff before broadcasting it.
Saldanha fell for their prank call, believing the DJs were the Queen and Prince Phillip, and put them through to a colleague who later gave them details of Kate Middleton's condition, who was being treated for morning sickness.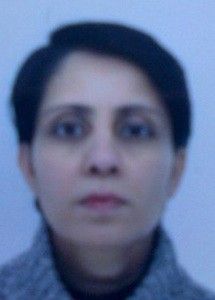 The ACMA ruled the station broke the law by broadcasting the call, which 2Day FM later disputed and won damages against it in the Federal Court - arguing it did not have the authority to determine whether a criminal offence had been committed.
But today's high court ruling overturns the Federal Court decision allowing the ACMA to either suspend the station's licence or issue it with a fine.
Saldanha's death shocked the world including Prince William and Middleton, who sent a letter to her family after her death.
William wrote: "It is unbelievably sad and we both extend to you our heart-felt condolences. It must be a very difficult time from you with so many questions and thoughts but we both pray that things will get easier for you.
"We were both very shocked to hear about Jacintha and have been thinking about her a lot lately.
"Jacintha looked after us both very well and it is just so sad that someone who cared for others so much found themselves in such a desperate situation."