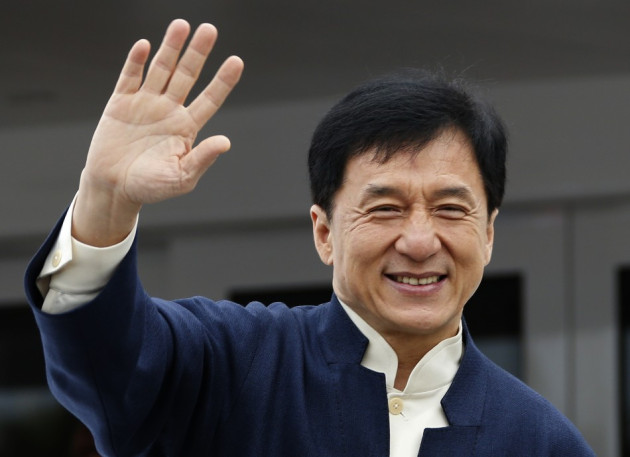 Hong Kong-born action star and martial artist Jackie Chan will be turning his autobiography, I Am Jackie Chan: My Life in Action, into a stage play.
The theatrical production will document his life from the star's early years in his home town and his struggle to create a global identity exclusive of the legendary Bruce Lee. The production, which will be a musical, will also feature the stories of his parents, his early education and his rise to stardom.
Speaking at a press conference at the Hong Kong Economic and Trade Office in New York City, Chan revealed he was in the process of appointing a director for the production. The actor will narrate for the production and said: "It's all very exciting".
The 59-year-old global cinema legend made his debut as a child actor in Big and Little Wong Tin Bar (1962) and has since won MTV Movie and Teen Choice awards, among a number of other accolades. Chan also has five Hong Kong Film Awards wins to his name.
The most recent of these was the Star Asia Lifetime Achievement Award from the New York Asian Film Festival in midweek, where his film Chinese Zodiac was screened. Chan is widely known and loved for his martial arts and action-packed Hollywood comedies, like the Rush Hour series. However, the actor in him says he likes serious drama as well.
"I want to show the audience I not only can fight, do stunts; also I'm a pretty good actor. I can do Rush Hour. I can do Legend of Drunken Master. I can do Karate Kid. Then I come back to do [Chinese Zodiac]. Then I go back and maybe I do Sound of Music," he explained.
According to China Daily, Chan, who has appeared in well over 150 productions, enjoys directing movies because of the creative freedom it affords.
Incidentally, the kung-fu legend is the first Chinese actor to be honoured with a star at the famous Chinese Theatre in Hollywood. This is not to be confused with a star on Hollywood's Walk of Fame. An AFP report claims this is an even bigger honour; Chan joins the likes of Humphrey Bogart and Jane Fonda on the theatre's courtyard. He received a Star on the Walk of Fame in 2002.
The actor is presently also working on a follow-up to his first autobiography; this will be titled I Am Still Jackie Chan.
Finally, Chan is expected in New Delhi later in June, to attend the China Film Festival in the Indian capital, where he will also promote Chinese Zodiac. He will lead a 20-member delegation at the festival and this will be his first visit to the city, even though he has been to India twice before.