Jakarta attacks: Indonesians share 'we are not afraid' #KamiTidakTakut message on Twitter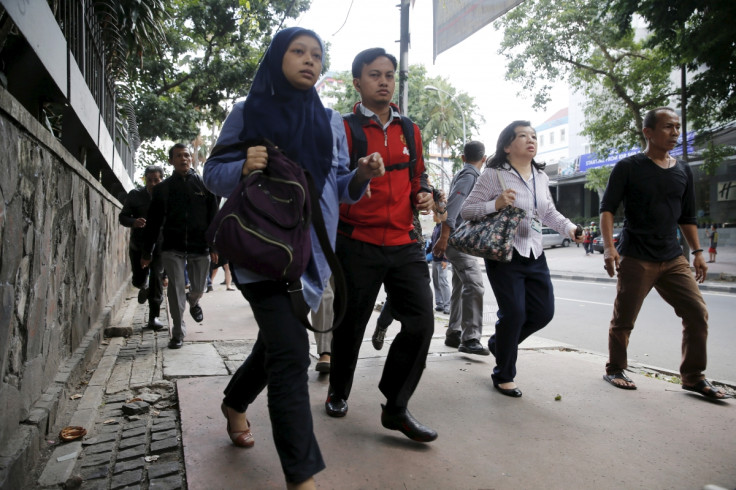 At least six people have been feared dead after a series of explosions hit Indonesia's capital city of Jakarta on 14 January. Four attackers are among those dead and a manhunt is underway to find a further 10 attackers who are believed to have been involved.
As President Joko Widodo condemned the "act of terror", thousands of Indonesians have taken to social media in a bold stand of defiance in the face of the attacks. The hashtag #KamiTidakTakut, translating to 'we are not afraid', was trending in Jakarta in the hours after the bombings took place.
Others were using the hashtag #SafetyCheckJKT and #PrayForJakarta, which was trending worldwide on Twitter. However, a number of people in Indonesia have urged social media users to use the #KamiTidakTakut hashtag instead, in an attempt to show those responsible for the attacks that their attempts to cause panic had failed.
After BBC World tweeted the #PrayForJakarta hashtag, one social media user, "sandraindora, tweeted back at them saying: "We use #KamiTidakTakut, not #PrayFor, means we're not afraid. This just unites us as a nation."
Others used the hashtag to urge people to remain safe, but calm, in the face of the attacks. Some posted about how they refused to let the bombings deter them from their daily lives, and that they were continuing with work as usual.
© Copyright IBTimes 2023. All rights reserved.