Talk show host James Corden has sent a message of support to his home city of London following the Westminster terror attack. During a recording of the Late Late Show on 22 March, the British comedian offered his condolences to those affected by the events and said that London will remain defiant against acts of terrorism.
Four people were killed, including a policeman and the suspect, when an unnamed man ploughed a car into pedestrians on Westminster Bridge before crashing into the gates of the Houses Of Parliament. Addressing the attack briefly, Corden, 38, told his studio audience: "There was a terror attack today in my home town, the city of London, in Westminster."
He continued: "And I know a lot of people in England watch this show. There's a lot of people from Britain who work on this show, and of course, our thoughts go out to everyone who's been affected by this.
"Watching the news today, I felt a really long, long way from home. When something like that happens in your home town, you don't have a feeling of being glad that you're so far away, what you feel is that you wish you could be there with loved ones to stand alongside them."
Defiantly concluding his speech, Corden said: "London is a diverse and proud and brilliant city and one thing is for sure: If this act of terrorism was supposed to divide the people of London, I know for a fact that all something like this does is bring them closer together as one. Tonight, we send our heartfelt thoughts to everybody in Britain. Stay safe."
Corden is based in California for the majority of the year in order to film his late-night talk show, which he launched in 2015. In an interview with the Press Association hours after the attack, Corden recalled the public reaction after the 7/7 attacks in London in 2005 and reiterated that the city will "join together more than ever".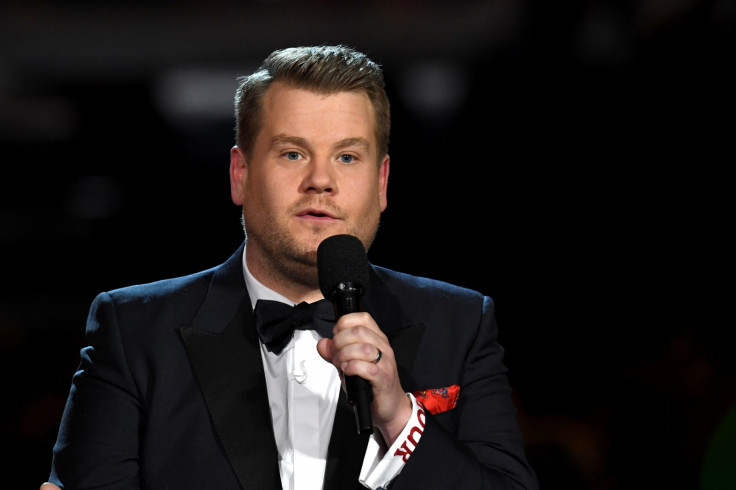 Many other celebrities around the world also expressed their sadness over the attacks, including Sir Alan Sugar who tweeted: "Just heard about the terror attack in Westminster. I feel for those injured as well as their families . Terrible," and Richard Branson who wrote: "All our thoughts are with the victims and all those affected by the #Westminster attack. Stay safe and look after each other."
Members of the public are invited to attend a candlelight vigil in central London on the evening of 23 March at Trafalgar Square, Westminster. London Mayor Sadiq Khan said the event is open to all and will last around an hour.
Watch James Corden address the Westminster terror attack: