Billy Bob Thornton has shared an update on Angelina Jolie as her divorce with Brad Pitt continues to make headlines. Thornton, who is currently promoting his movie Bad Santa 2, spoke to Entertainment Tonight about his ex-wife Jolie.
He revealed, "She's seems, you know, OK to me when I talk to [her]. I don't talk to her that often though. You know?" Adding that he is still "good friend" with the Maleficent actress he added, " We're still very good friends..but she's got her world. I've got mine."
Thornton and Jolie tied the knot in Las Vegas in May 2000, after starring together in comedy-drama, Pushing Tin but the couple separated in June 2002 and divorced the following year.
Thornton also dished to the website of their now amicable friendship, "Once in a blue moon we come together. Every now and then we talk, you know? Whatever. But when people are going through their trials and tribulations I try to leave them alone unless they want to talk to me."
"In other words, I figure it's none of my business. Unless someone makes it my business it's none of my business." And when asked if he'll be there for Jolie she called him, he replies, "Of course."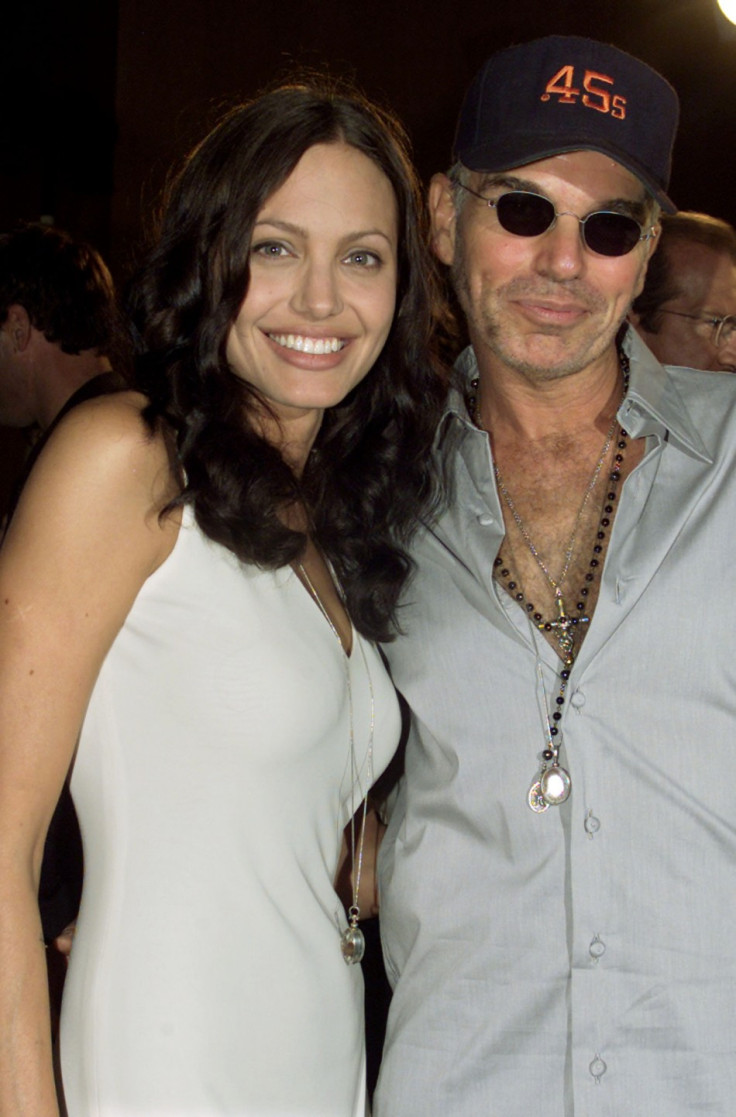 Thornton previously opened up about his marriage to Jolie in an interview with GQ Magazine. "I never felt good enough for [Angelina]," he told the magazine, and added that she was more of a social butterfly whereas he preferred to spend time at home. "I'm real uncomfortable around rich and important people."
Jolie began dating Brad Pitt after meeting him on the set of their movie Mr. & Mrs. Smith in 2005. The couple were together for 11 years and married in a hush-hush ceremony in 2014, before filing for divorce in September, 2016.