An American serviceman was arrested for alleged drunk driving on the Japanese island of Okinawa in the early hours of Monday (4 July), just a week after an off-base alcohol ban was lifted by the US military. Christopher Aaron Platte, a 27-year-old technical sergeant, was allegedly spotted driving erratically and was subsequently arrested.
Terming the latest incident as "regrettable", Japan's deputy chief cabinet secretary Koichi Hagiuda has said the two countries are reviewing the existing Japan-US Status of Forces Agreement (Sofa) that gives legal immunity to American servicemen and civilian base contractors in certain criminal cases. He said that a plan to amend the agreement could be announced as early as Tuesday (5 July).
Okinawan authorities have termed the legal immunity agreement as unfair. The demand to revise Sofa was revived after some US servicemen were caught in incidents of drunk driving. In the recent case, Platte, who is stationed at Kadena Air Base on the southern island, was arrested in Chatan at around 4am on Monday for driving under the influence of alcohol, a charge which he denied. However, a test showed his blood alcohol level exceeded the permissible limit.
Earlier, the US military had imposed a drinking ban for all its troops stationed on the island after a 20-year-old local woman was raped and murdered by former US marine, Kenneth Franklin Shinzato, who was employed as a civil worker at Kadena Air Base. The US Navy lifted the ban in mid-June saying that the ban was intended to make its personnel understand the repercussions of alcohol abuse, which they have now understood.
However, despite the ban, there were some reports of drunken driving. A US sailor was arrested for driving on the wrong side of the road allegedly under the influence of alcohol during the ban. The sailor was also accused of injuring two people while driving. Another US base worker living in Okinawa was arrested for drunken driving after he collided with two cars.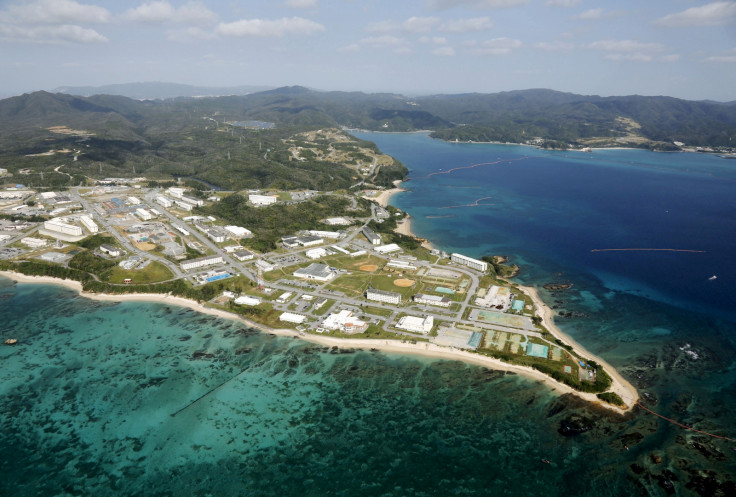 Considering the rise in such incidents, locals have protested against the presence of US military personnel on the island. Thousands had gathered in one of the biggest protests – the island witnessed in over 20 years against – against the presence of around 26,000 US military personnel, who live and work on bases that cover almost a fifth of Okinawa Island.
"It's extremely regrettable. We want the disciplinary steps carried out thoroughly," Associated Press quoted Hagiuda as saying.