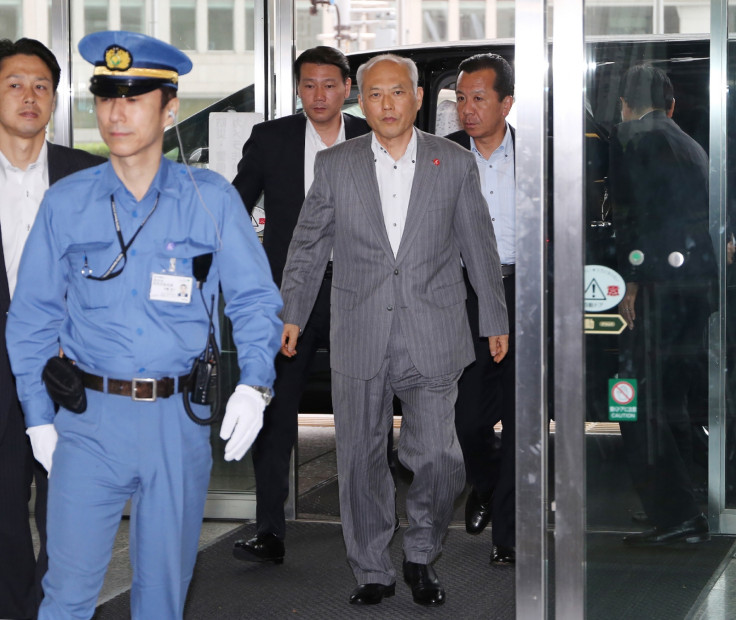 Tokyo Governor Yoichi Masuzoe, 67, submitted his resignation to the speaker of the local assembly on Wednesday (14 June) after he was embroiled in an expenses scandal. He denied breaking any law but has admitted to not adhering to ethics and has apologised repeatedly for his lapses.
A spokesperson for the Tokyo Metropolitan government, requesting anonymity, told AFP, "We've been told by the governor that the resignation is dated June 21."
Masuzoe's resignation came as he faced a no-confidence motion in the assembly later in the day. The motions were filed by all political parties including Prime Minister Shinzo Abe's Liberal Democratic Party (LDP), to the steering committee. Plans for the no-confidence motion have now been cancelled following his resignation. An election to appoint a new governor could take place as early as next week, according to reports.
Arinobu Nomura, a member of the assembly affiliated to LDP, was quoted by Japan Times as saying, "It's better to die in a dignified way instead of having your head chopped off," adding, "He is a governor. He is a daimyo (great lord)."
Masuzoe was challenged by the media and the lawmakers relentlessly for his over the top spending on official overseas trips, art purchases and rooms in high-end hotels and spas, some of which was reported to have been paid for with tax payers' money.
His resignation is seen as a major blow to Tokyo's 2020 Olympics preparations. The original stadium design for the Olympics had to be scrapped previously, due to high costs and the logo of the event was caught up in a plagiarism scandal.
Masuzoe came under scrutiny first in April, when it emerged that he used government cars to take personal domestic vacations. Since the time he took office in February 2014, he racked up expenses of more than ¥200m (£132m) on first class air travel and trips to nine overseas destinations.
According to Japan Times, the arrogance of the governor has not gone down well with the Japanese public amid stagnant economic growth. At a press conference in Hong Kong on 1 April, he reportedly said, "Would a Hong Kong leader stay at a second-class business hotel? Don't you think that's embarrassing?"