Jennifer Lawrence made crew 'uncomfortable' while filming nude scenes on Red Sparrow set
The Hunger Games actress said she no longer fears stripping off for a role.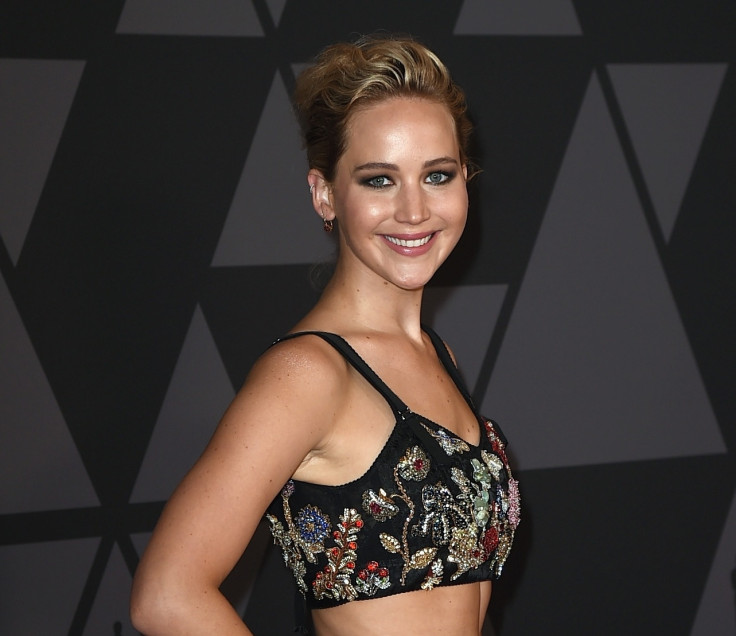 Jennifer Lawrence, who plays a sexy Russian spy in new movie Red Sparrow, wasn't shy of going nude on set. Lawrence, who bares it all in a scene, reportedly made the cast and crew uncomfortable by stripping down between scenes.
The Hunger Games actress told Entertainment Tonight that the hardest part of portraying the Russian spy wasn't the nudity, but the accent. "Everybody made me feel so comfortable that I probably at a certain point started making everybody else uncomfortable."
Revealing how she left the crew red-faced, she continued, "Because I'd be like, 'I don't want the robe. I'm hot. I'm eating.' Everybody's like, 'She needs to cover up.'"
The 27-year-old actress went on to add that she no longer feels intimidated about stripping off onscreen. "I don't have the same fear and insecurity in that one specific area that I used to."
She added, "So you know I'm always gonna take on roles for the same reason, you know, the character speaks to me and the director and the story. But I'm no longer gonna let that be a factor in my decision making."
The fact that it was Francis Lawrence who was directing her may have helped in the actress being so comfortable. He has directed the actress in three Hunger Games films.
"I trust her. I think she definitely trusts me. I'd like to think that it would be harder for her to say yes to a movie like this with somebody else, with somebody who's a stranger," the director said.
"It certainly made it easier to communicate about some of the content within the movie because we knew each other so well but that was definitely a positive thing."
In Red Sparrow, Jennifer stars as Russian spy, ballerina Dominika Egorova, who falls in love with a CIA officer, played by Australian actor Joel Edgerton. The movie is set for release on 1 March 2018.
Co-star Edgerton praised Lawrence's hard work at the premiere event and told ET that the actress handled the "raw emotional" role well.
"Normally I'm an incredibly competitive person and I'd like to think that I work harder than anybody else, but I have to admit it's not true in this case," he said.