Pop icon Jennifer Lopez is reportedly ready to be a mother again. The 43-year-old singer/actress is already mother to five-year-old twins Max and Emme, with ex-husband Marc Anthony. And according to Star, the Maid in Manhattan actress now wants a child with 25-year-old boyfriend Casper Smart.
However, sources have apparently told Star the singer is afraid to conceive naturally and has turned to In Vitro Fertilization (IVF).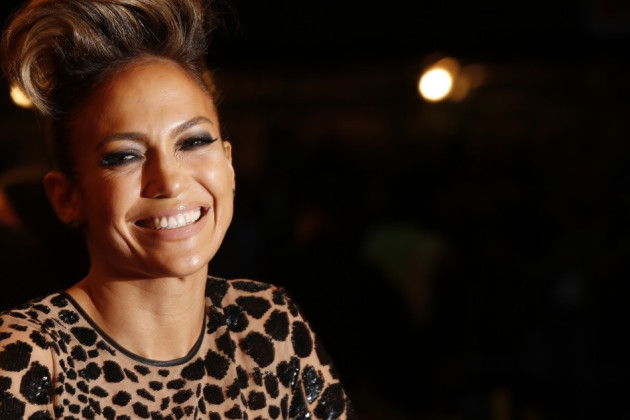 "She's scared that time isn't on her side with regards to her age. But she's hoping that with fertility treatments she'll be pregnant in the next couple of months," an insider revealed, also explaining that the treatments would be kept a secret.
Smart, who is a back-up dancer in her troupe, has also agreed to the procedure and the protocol. The source explained: "She's paranoid about people knowing about her pregnancy hardships, because it makes her feel old."
"He [Casper] loves Jennifer and he knows he's set financially for life if she has his baby. They made a deal that when the pregnancy happens, Jen will make it sound like an 'oops' and a blessing at the same time, even though she's actually planned the whole thing," the source added.
Meanwhile, the couple has put their wedding plans on hold due to disagreements over a prenuptial agreement but Lopez has not let that deter her; she plans to continue her quest for a third child.
"They argued constantly over it, but Jen has decided to let the issue go and put her trust in him. She's more interested in trying for a baby than planning a wedding right now anyway - and Casper is completely on board," the source concluded.
However, according to Latino Fox News, Hollywood gossip website Gossip Cop spoke to Lopez's representatives, who described the pregnancy rumours as "inaccurate". It may be that not all is well between the singer and her younger boyfriend, with reports she has been cheating on Smart with Cuban rapper Pitbull.
"He's immature and he doesn't have [Lopez's] drive [and] ambition. She loved being part of a Latin power couple with Marc, and she'd love nothing more than to get married again to a singer of her stature," a source reportedly told the National Enquirer.