One of the best drives of my life. Gravel road. M6. Sun going down. iPod playing Blind Faith. Beer in cup holder. pic.twitter.com/95Okh9vnPh

— Jeremy Clarkson (@JeremyClarkson) October 25, 2014
Top Gear presenter Jeremy Clarkson is at the centre of another Twitter storm, after he revealed he was driving with a beer in his cup holder.
Clarkson was hitting the road in Australia's Northern Territory where he and his crew have been filming a special episode of the popular car show.
The 54-year-old TV star posted a photo from the dashboard of a car he was driving on a gravel road in Australia's 'top end' and captioned it: "One of the best drives of my life. Gravel road. M6. Sun going down. iPod playing Blind Faith. Beer in cup holder."
The tweet provoked a flurry of irate messages from members of the public condemning the mention of alcohol in the vehicle, though there was nothing illegal about Clarkson's conduct. There was no indication as to whether he drank the beer while driving.
"If you drink and drive, you're a bloody idiot" wrote Twitter user @JustJimWillDo.
"Don't drink, drive!" said another on Instagram.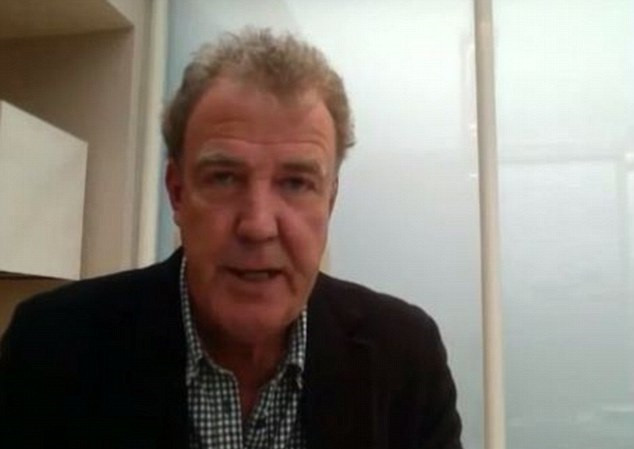 In 2008, Top Gear was at the centre of a controversy when Clarkson and his co-presenter James May were shown legally drinking a gin and tonic while driving in the North Pole on an episode called The Polar Special.
After viewer complaints, the BBC Trust, the network's governing body, ruled that the footage "could be seen to glamorise the misuse of alcohol" because young people watching could "regard the presenters as role models."
"The committee did not think that the scenes of drinking while driving were editorially justified in the context of family entertainment," they stated.
The show's executive producer defended the programme saying that the hosts were "neither drunk nor out of control at any point during the making of the programme."
At the time a BBC spokesperson responded saying: "We note the Trust's findings."
In May this year, Clarkson was forced to issue a grovelling apology to the British public begging for their forgiveness after he was caught on camera appearing to use the n-word while filming an episode of Top Gear.
He was accused of using racist language in a Burma special and managed to offend the people of India with his offesnive observations about the country.