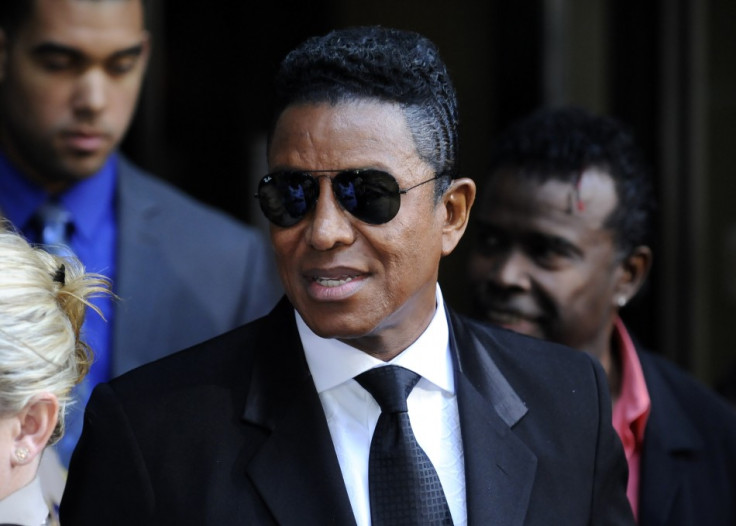 Michael Jackson's brother Jermaine Jackson has reacted with outrage to reports that Conrad Murray is to appear on I'm A Celebrity calling it "sick entertainment." The disgraced medic, was convicted of manslaughter in 2011 after it was found that he had given the legendary singer a fatal dose of the drug Propofol.
He has now reportedly been approached by ITV to appear on the UK jungle reality TV show.
In an angry rant, Jermaine took to Twitter slamming Murray for profiting from the death of his brother and appealing both to ITV and Geordie hosts Ant and Dec, not to include the doctor in the show's line-up.
Calling on fans to lobby against Murray he tweeted:
"1. Jurors didn't believe a word out of Conrad Murray's mouth. Nor should anyone now. He & his trashy book can't be taken seriously. #clown
"2. Murray's recklessness killed Michael, and his book-promoting lies are transparent: the desperate deflections of a guilty, odious man.
3. Also, Conrad Murray reportedly in talks re UK show 'I'm A Celebrity, Get Me Outta Here!' No way @itv & @antanddec can stoop so low.
"4. I urge @itv to maintain sense of decency & not use Michael's death/killer for sick entertainment value. Despicable to even consider it.
"5. Every fan should lobby @itv and @antanddec to ensure they do the right thing, and NOT reward Michael's killer w/$$$ & spotlight."
Jermaine later said that he had not had a response from ITV as to whether the rumours that Murray would be appearing on the show were true. "Silence from @itv re our concerns that Murray is being lined up for 'I'm A Celebrity...' All producers have to say is 'No, he won't feature'," he said.
"As @CEThomson points out, Murray "is only famous for killing someone". That someone was Michael, a son, brother, uncle, father, legend @itv.
"And IF @itv mngmnt/producers equate Murray's criminality with ratings, then their moral compass is hideously skewed. We await a response..."
Responding to the reports according to Mirror Online, ITV reportedly told the Daily Star: "Our official line-up will be announced in due course."
Murray's publicist Max Markson has however confirmed that the medic is in discussion with ITV executives about the possibility of taking part in the show. "It is true. We are talking to the show's producers about having Conrad in the jungle for the next show," he said.
Markson claims that if Murray were to appear on the show, he would open up about the time he spent with Michael Jackson.
"I'm sure everyone will be fascinated to hear what Conrad has to say about his time with Michael," explained Markson. "He's a doctor, very calm and great with people and he has some extraordinary stories to tell. He'd be a great draw and I'm sure he'd be a fascinating guest for the show."
A week ago Dr Murray released his memoirs, in which he made shocking claims about Jackson alleging that the singer wanted to marry the 12-year-old daughter of his best friend and was obsessed with Harry Potter actress Emma Watson.
Jackson's daughter Paris hit out at Murray's claims on Twitter saying "the fact that people are actually listening to and believing a cold blooded murderer is honestly beyond me."
Dr. Conrad Murray was Michael Jackson's personal physician before his death in 2009. The 50-year-old singer died as a result of an overdose of the general anaesthetic propofol which Conrad had administered to him as Jackson struggled with insomnia during rehearsals for his This Is It tour.
In 2011, Murray was jailed for four years after being found guilty of involuntary manslaughter. He served two years of his sentence before being released on licence.
He has not worked since the scandal and it is thought he is now planning on a career in TV overseas before returning to the US.