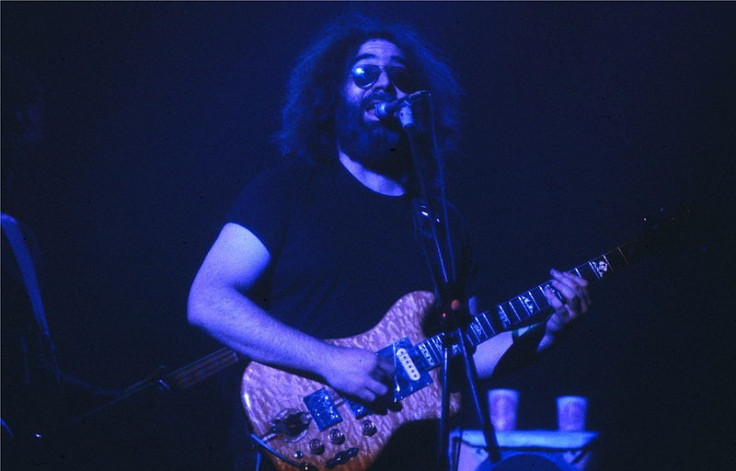 The Bonhams Entertainment Memorabilia auction featuring a wide variety of items related to Hollywood, Rock 'n Roll and Animation Art set new records with famous musician Jerry Garcia's personal guitar selling for £39854.
Highlights of the auction included pieces connected to Frank Sinatra, Flash Gordon, the Estate of Rock Hudson, the Gaston Collection of original movie poster and lobby art and Property from Serendipity Bookstore in Berkeley.
"The market for Hollywood collectibles and rock n' roll continues to grow. We saw strong participation online and in the saleroom for iconic pieces from music and film history," Catherine Williamson, Director of Entertainment Memorabilia, stated.
Leading the auction was a Jerry Garcia-owned custom Alembic electric guitar. Named "Lucky Number 13" by Garcia this custom-made guitar was only the 13th complete instrument made by Alembic as a company and was constructed exclusively for the musician.
Garcia had been modifying his guitars for years at this point and had just begun to go the custom route with instruments made by Doug Irwin and by Alembic. "Lucky Number 13" is an important stepping stone to Garcia's more well-known Doug Irwin-made Wolf and Tiger. Lucky Number 13 has the luxurious feel and subtle details of a fine custom instrument.
An accompanying letter signed by Bob Weir states that this guitar was believed to have been used by Garcia on his first solo album, "Garcia."
It is not known why he stopped using the guitar, but he later ended up gifting the instrument to Matthew Kelly, member of Kingfish, Bobby and the Midnites and solo artist, while Garcia was a guest guitarist on Kelly's solo album A Wing and a Prayer. Proceeds from the sale of this guitar will go to the Amicus Foundation in Bhutan and Thailand.
Another important lot was a collection of nine sheets of Jim Henson character and story ideas for The Muppet Show from 1974 from the collection of award-winning producer, director and writer Gary Smith. Each page contains one or more polaroid images or a colour pencil sketch plus handwritten notes explaining the character or scene.
Highlights from the estate of film and television star Rock Hudson also sold well. Hudson, born Roy Harold Scherer, Jr and known later as Roy Harold Fitzgerald, was one of the most popular and well-known leading men of the 1950s and 1960s.
Items of note from Hudson's estate include a twice-signed passport recording travel to London, Kenya, Italy, Switzerland and Brazil between June 1956 and February 1958. There was also a contemporary custom-made oversized sofa made expressly for and used by Doris Day and Hudson in the film Pillow Talk to accommodate his height and a pair of wrought iron garden armchairs that were kept on the patio off the star's master bedroom.