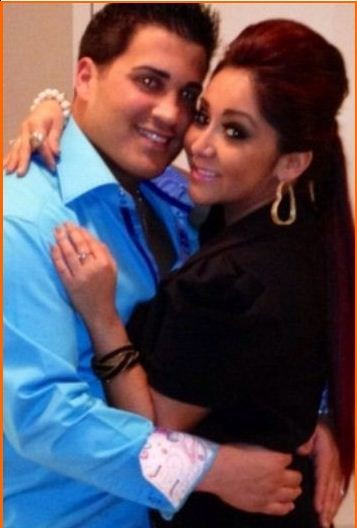 Jersey Shore star Nicole "Snooki" Polizzi is reportedly expecting her second child with fiancé Jione LaValle.
According to NY Post's Page Six, the 26-year-old reality star "is a few months pregnant but keeping it secret as she continues to make lucrative personal appearances."
Snooki and LaValle welcomed their first child, a son named Lorenzo Dominic LaValle, in August 2012.
The two were engaged earlier that year and are planning to walk down the aisle sometime this year.
"It's a Great Gatsby theme," she told In Touch magazine, adding, "I got an elegant ball gown for the church and a mermaid-style dress with a poufy train for the reception. Everyone expects me to wear glitter and leopard, and I'm like, 'Maybe if I got married four years ago.'"
In an earlier interview with Touch Weekly, Snooki discussed tensions associated with becoming a mother and admitted she was nervous about motherhood.
She also admitted her pregnancy was crazier than anything she experienced throughout her time on Jersey Shore.
"At the Shore you're going to hook up, get into a fight or go to jail. You only have three options. But being pregnant you have no idea what's going on!" she told the magazine, adding, "I don't think anyone really knows what they're doing with the first kid. But I think I will be a good mom. I hope so!"