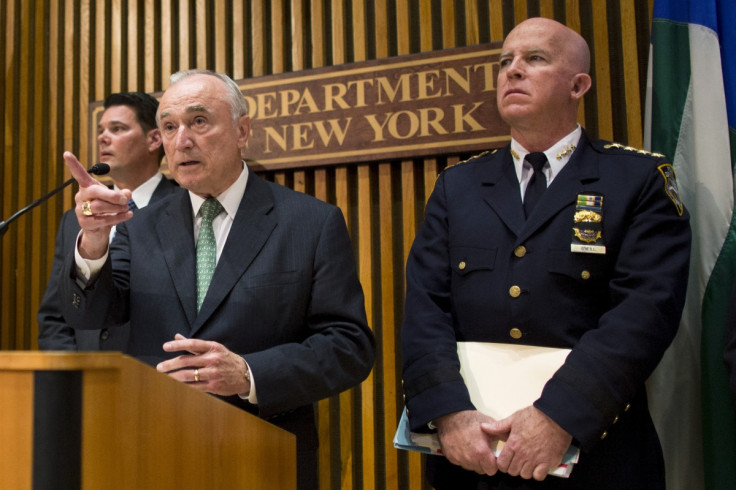 JetBlue Airways has announced that it will offer free flights to police who would like to attend the funeral of murdered New York Police Department Officer Randolph Holder. Holder was shot in the head on 20 October when he responded to shots fired and a bicycle stolen at gunpoint.
According to The Associated Press, the airline company said it was honoured to help provide transportation to law enforcement officials wishing to pay tribute to a fallen colleague. JetBlue made a similar offer in December 2014 in the wake of the deaths of NYPD officers Wenjian Liu and Rafael Ramos.
In a news conference on 21 October, Police Commissioner William Bratton said that funeral arrangements for Officer Holder were still being finalised. Holder was shot by 30-year-old Tyrone Howard, who was taken into custody following the shooting.
Howard, a career criminal, had been released from jail into a drug diversion programme and was wanted in a shooting in September, Bratton told reporters. According to ABC News, he was arrested in October 2014 and charged with selling crack cocaine at an East Harlem public housing complex.
"If ever there was a candidate not to be diverted, it would be this guy," Bratton said. "There are people in out society who are criminal, who are violent criminals ... who should be separated from the rest of society." However state court system official David Bookstaver told The Associated Press that Howard was actually "the perfect candidate in many ways".
Howard had been arrested a total of 28 times since he was 13 for offences such as drug possession and robbery, ABC News reported. Twice since 2007 he was sentenced to state prison, according to records.
He was arrested following a June 2009 shooting that left an 11-year-old with a gunshot wound and a 78-year-old grazed by a bullet. NYPD's chief of department Jame O'Neill stated Howard was also wanted in connection to a 1 September shooting of a gang member.
The suspect was caught several blocks away from the shooting with a gunshot wound to his leg. He was released from the hospital on 21 October and taken into police custody. Holder, who joined the NYPD in July 2010, had an "exemplary record" as an officer, Mayor Bill de Blasio said.