Comedian Jim Carey has defended Kathy Griffin over a stunt in which she posted a photo of herself posing with a bloodied fake Donald Trump head.
Speaking at the premiere of Showtime's I'm Dying Up Here in Los Angeles, Carey told Entertainment Tonight that "it's a comedian's job to cross the line", and that artists are "the last line of defence".
"I think it is the job of a comedian to cross the line at all times," said the Mask star, adding "because that line is not real".
"If you step out into that spotlight and you're doing the crazy things that [Trump is] doing, we are the last line of defence. And really, the comedians are the last voice of truth in this whole thing. It's impossible to get away from it."
The Truman Show star added to the controversy further when he recounted a dream he had about Potus.
"I had a dream the other night I was playing golf with Donald Trump," he explained. "I was standing beside him with a club in my hand, and I was considering my options when I suddenly woke up. It was one of those dreams where you just want to get back to sleep so you can finish it, you know?"
The image, which Griffin shared on Twitter, resulted in a public backlash with Donald Trump Jnr, Chelsea Clinton and the US president reacting with outrage. Potus slammed the image as "sick" and said that his 11-year-old son Barron "was having a hard time" after seeing the image of the bloodied head that resembles his father.
First Lady Melania Trump called the image "very disturbing". "As a mother, a wife, and a human being, that photo is very disturbing," Flotus said in an official statement reacting to the comedienne's fake decapitation stunt.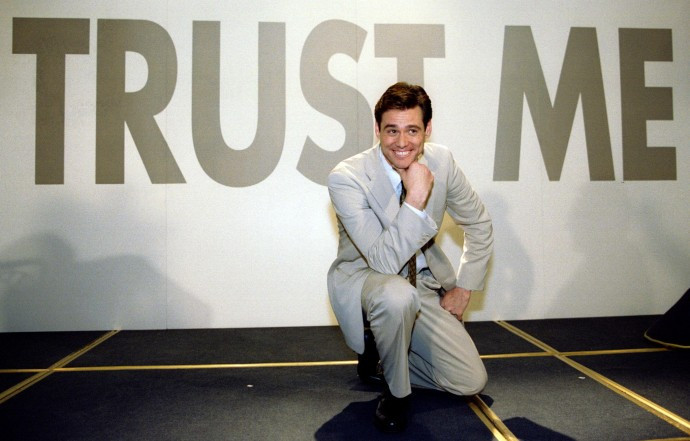 While Griffin found one supporter in Carey, she responded to the upset she had caused by taking down the images from her account. In an apology video she asked for forgiveness for her mistake.
"I sincerely apologise. I am just now seeing the reaction of these images. I'm a comic. I crossed the line. I move the line and then I cross it," she said. "I went way too far."
"The image is too disturbing. I understand how it offends people. It wasn't funny," the actress added. "I get it. I've made a lot of mistakes in my career. I will continue. I ask your forgiveness. Taking down the image. Going to ask the photographer to take down the image.
"And I beg for your forgiveness. I went too far. I made a mistake and I was wrong."
Griffin has been removed from CNN's annual New Year's Eve coverage and has been forced to cancel several public appearances.