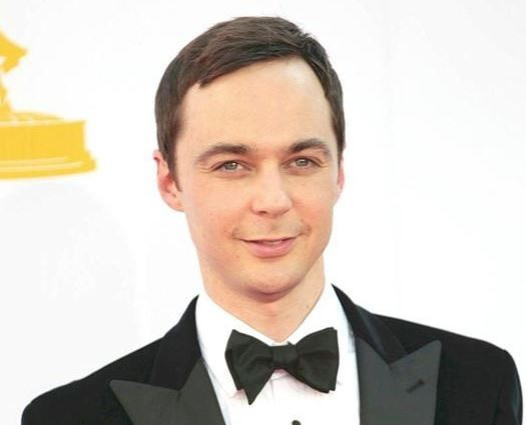 American actor Jim Parsons has denied reports that he has sought advice about surrogacy from actor Neil Patrick Harris.
The 40-year-old, best known as Sheldon Cooper in the worldwide comedy hit Big Bang Theory, who has been in a relationship with boyfriend Todd Spiewak, revealed he is not yet ready to start a family.
"I've been in three stories [in the Enquirer] that I know of. One was that I was engaged to Todd, my partner, and that was a few years ago, right after I'd won an Emmy, and they said that it was on Emmy night and that I'd said, 'You know, the only thing that would make this sweeter is if you'd marry me,'" he told Digital Spy.
"First off, they get enough facts right about who is who that everyone in your family calls, 'Would you like to tell us something?' 'No, I don't want to tell you anything!' So that's not true at all," he continued, "A few months later they printed a story that said it was off, the marriage is off because Todd wants children and Jim doesn't. Not true. Well, not 'not true', but there was no wedding to call off, but I was less interested in children and still am.
"The most recent one is that we're gonna get a surrogate. My favourite part of that one was that I had gotten counselling from Neil Patrick Harris and Neil had told me that I could do it, that I can handle it. Now I'm friendly with Neil, but I've never seen the inside of Neil's house - he's certainly not counselling me on surrogate children!" he added.
The How I Met Your Mother actor and his fiance David Burtka are parents to twins Harper and Gideon.