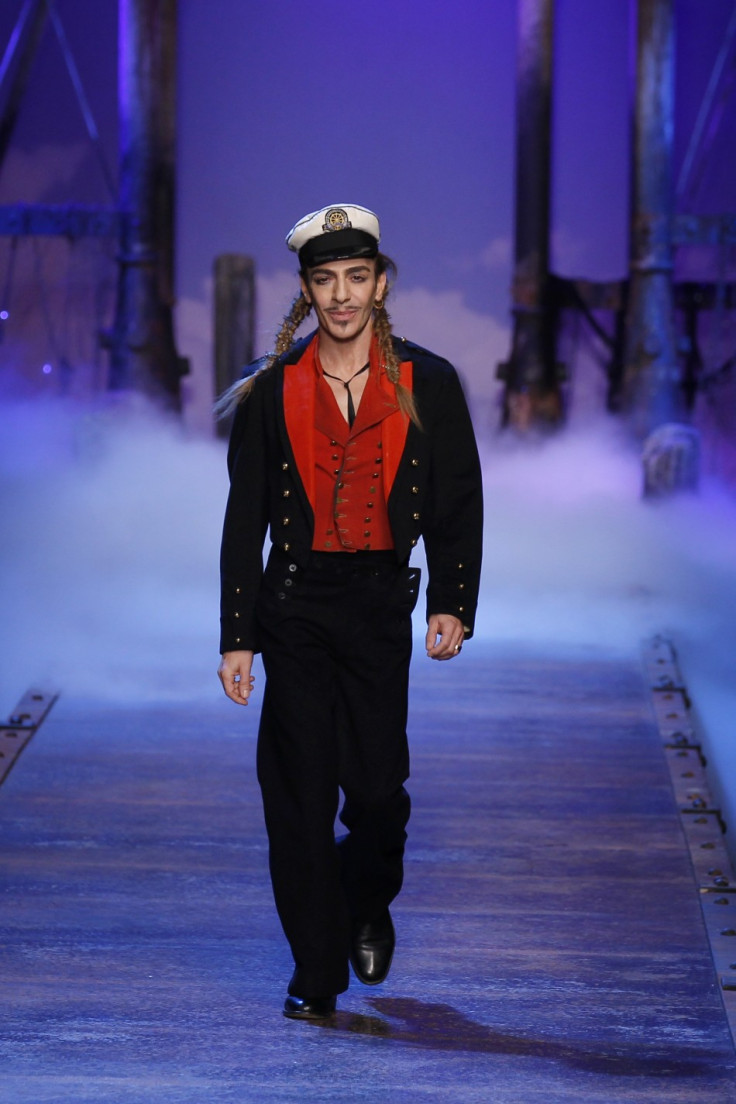 Rumours have emerged this week that controversial fashion designer John Galliano will collaborate with high end, high-street retailer Topshop.
Arcadia boss Sir Phillip Green is said to have discussed plans at mutual friends Kate Moss wedding last week, who funnily enough was wearing a John Galliano creation and has herself collaborated with Green-often regarded as one of the country's most influential businessmen.
This possible merger could see Galliano's past, highly successful career resurrected following an early exit from the Dior fashion house for alleged anti-Semitism, of which he is still awaiting verdict.
If this collaboration goes ahead, it would also be one of the biggest fashion partnerships of all time, overshadowing H&M's partnerships with Lavin, Lagerfeld and even their upcoming collection with Versace.
And it's not just through Kate that Galliano and Green have history, apparently as a student John Galliano worked in Topshop's Oxford Street flagship.