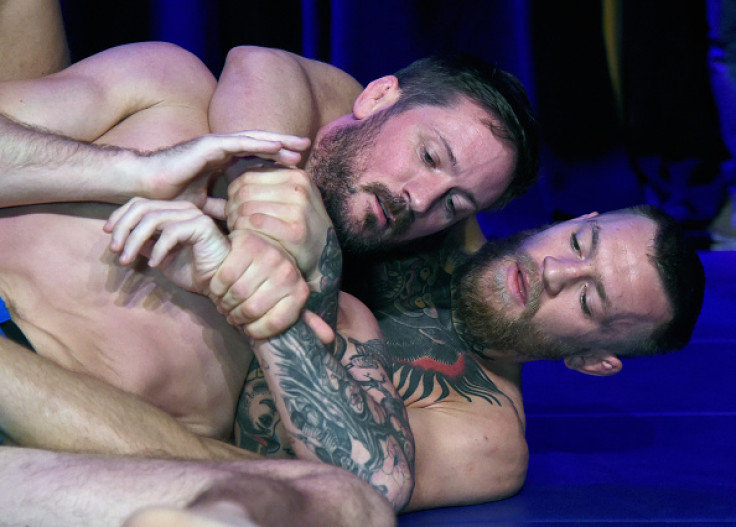 Conor McGregor's coach John Kavanagh has revealed that the Irishman has no plans to retire and has backed the UFC lightweight champion to become the next Arnold Schwarzenegger by forging a career in Hollywood after ending his career in combat sports.
The 28-year-old, who is currently on a break to welcome his first child, might face Floyd Mayweather in a boxing match if the proposed fight between the pair comes into fruition. Should the fight take place later this year, McGregor will see a significant increase in his already, well-off bank account that could be sufficient to carry him through retirement.
Kavanagh says the UFC star is still a "baby in the sport" and claims McGregor is not going to leave anytime soon.
"Like any sport there's a sell by date. But Conor is 28, he's a baby in the sport. I look at Bernard Hopkins who's 50, winning world title fights so Conor isn't going anywhere soon," Kavanagh told the Irish Mirror.
"I predict once he's done in the sport he will disappear. People think he likes the limelight, he doesn't. He just likes fighting and promoting fights. Who knows maybe he'll go to Hollywood and become the next Schwarzenegger."
The coach revealed that initially McGregor used defeats as a reason to quit the sport and he had to "dragged him down from his house."
Kavanagh also revealed how the Dubliner wrote an essay to explain the mistakes he made when he knocked down Jose Aldo in 13 seconds to win the featherweight title at UFC 194 in December 2015.
"If I have a fighter and after a win they go on a bender for four-and-a-half weeks, I forget about them. They're wasting my time."
"I always use this story that when Conor beat Aldo to unify the 145 level, he argues it was an 11- second fight but it was 13 seconds on the record book, one punch and it was over.
"But he's the most self-critical fighter I've ever met, and that night we went out for a bit and when we came home he wrote me an essay on everything he'd done wrong. It was only a 13 second fight."