John Kerry May Meet Syria's Islamist Group Led by bin Laden Courier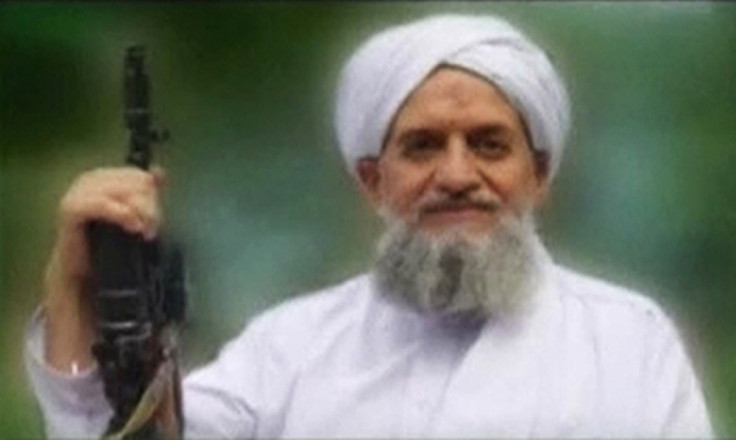 US secretary of state John Kerry's strategy to "broaden the base of moderate opposition" to end the Syrian war may lead him to meet a coalition of rebel groups headed by Osama Bin Laden's former courier Abu Khalid al-Suri.
During a news conference ahead of peace talks in Geneva on 22 January, Kerry said that the US had not yet met the coalition, known as the Islamic Front, "but it's possible it could take place".
The effort is to "broaden the base of the moderate opposition and broaden the base of representation of the Syrian people" in the conference.
However the Islamic Front includes Ahrar al-Sham, an extremist group whose leading figure is Abu Khalid al-Suri.
Al-Suri, real name Mohamed Bahaiah, is a long-time al-Qaida operative well known to Spanish authorities for his role in delivering surveillance tapes of the World Trade Center.
Bahaiah was accused by the Spanish government of delivering a tape of the World Trade Center and other American monuments directly to bin Laden in Afghanistan. In an investigation by Spanish judge Baltasar Garzon of 2003, Bahaiah was described as "bin Laden's chief courier between Europe and Afghanistan".
Spanish officials even found that Bahaiah delivered money from a fellow Syrian jihadist to Abu Qatada, the al-Qaida ideologue and cleric who was extradited to Jordan after many years of legal battles in Britain.
He is now serving as an emissary and troubleshooter for Ayman al-Zawahiri, who has led al-Qaida since the death of Bin Laden in May 2011. According to The Daily Beast, Bahaiah is al-Zawahiri's chief representative in Syria, arbitrating disputes between the al-Qaida branches active in the country.
Reports suggest that Bahiah's mediation skills give him a key role within al-Qaida, even though Ahrar Al-Sham is not affiliated with its official branches, the al-Nusra front and the Islamic State of Iraq and the Sham (ISIS).
The low-profile strategy adopted in Syria is all part of al-Qaida's attempt to influence parts of the Syrian insurgency that are not part of the global terrorist movement.
Strategy magazine Foreign Policy expressed deep scepticism over Washington's decision to meet the Islamic Front, stating that the group has positions "dangerously close to that of al-Qaida".
"Zahran Alloush, the Islamic Front's military chief, has demonised Syria's Alawite minority and called for them to be cleansed from Damascus," it said.
However, despite Kerry's proposal of a meeting, it appears the Islamic Front is reluctant to meet an American delegation. Indeed the American ambassador to Damascus Robert Ford, said that the group "has refused to sit with us without giving any reason".
"We are ready to sit with them because we talk to all parties and political groups in Syria," Ford was quoted as saying.
The Islamic Front seeks to establish an Islamic State in Syria but has insisted it will protect minorities and not create an "oppressive, authoritarian regime".
© Copyright IBTimes 2023. All rights reserved.