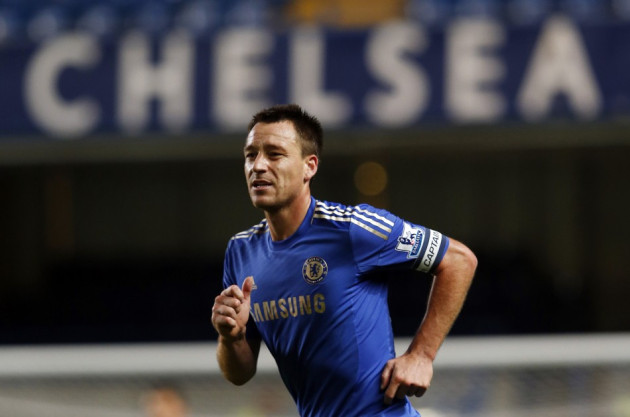 The father of Chelsea defender John Terry will stand trial accused of a racially aggravated head-butt on a man outside a London pub.
Ted Terry, 59, was charged with racially aggravated common assault and racially aggravated public order following an alleged incident on Fenchurch Street in the City of London in March.
Terry is accused of shouting "black c**t" and "black p***k" at Amarjit Talafair during the altercation outside the Windsor pub.
Witnesses also allege Terry shouted further racial insults including "f*****g P**i" during the incident.
Terry pleaded guilty to head-butting Talafair at City of London Magistrates Court, but denies any racial motives for the offence.
The father of the former England captain will now stand trial with Tudor Musteata, 47, of London and Stephen John Niland, 36, of Romford, Essex at City of London Magistrates Court on 11 November.
Prosecutor Ijaz Malik said all three men will face a racially aggravated public order charge under the joint enterprise law.
Malik told the court the three men had been out celebrating Niland's birthday at the pub when they began an argument with Talafair, who was having a cigarette outside with a separate group.
The three men were later involved in further "exchanges" with a cleaner at nearby Fenchurch Street Station.
"During this altercation witnesses heard racial remarks including 'black c**t, black prick and milkshake' and 'I'm going to do you f**k off' shouted by both Terry and Niland," Malik added.
All three were remanded on unconditional bail.