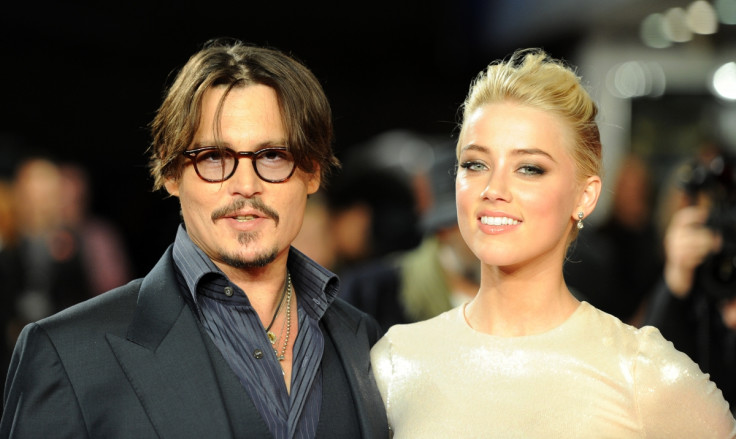 Hollywood actor Johnny Depp has reportedly married his fiancée Amber Heard.
According to People magazine, Depp and his co-star in 2011's The Rum Diary, snubbed the usual fanfare that comes with extravagant showbiz nuptials to tie the knot at their Los Angeles home.
The surprise wedding proceeds a bigger event which is scheduled to take place his weekend on Depp's private island, Little Hall's Pond Cay in the Bahamas, and comes months after it was reported that there was trouble in paradise. It had been suggested that Depp planned to push back the wedding to work on their issues.
"Johnny is crazy in love with Amber, but there is turmoil in the relationship," a source told People magazine.
"Amber flirts and has many different relationships. She is not really ready to settle down.
The insider added: "Johnny wants to make it work but may hold off on marriage for now. While he is crazy about her, she is a real challenge for him."
In 2014, Depp gushed about Heard, who is 13 years his junior, on NBC's Today show. "She is a Southern belle and sweet as can be, and very good for me," he said.
Depp, who proposed to Heard on Christmas Eve 2013, has had a series of high profile relationships. He was first married to Lori Anne Allison from 1983 to 1985. He was later engaged to actresses Jennifer Grey and Sherilyn Fenn, before proposing in 1990 to his Edward Scissorhands co-star Winona Ryder.
In 2012, he split with his partner of 14 years, French model-singer Vanessa Paradis. While the couple had two children together, they never married.
Before meeting the A-list actor, Heard had been romantically involved with women and was reportedly in a relationship with photographer Tasya van Ree from 2008 until 2011. She came out at the GLAAD 25th anniversary event in 2010.
Commenting on her sexuality she said: "I don't label myself one way or another - I have had successful relationships with men and now a woman. I love who I love; it's the person that matters."