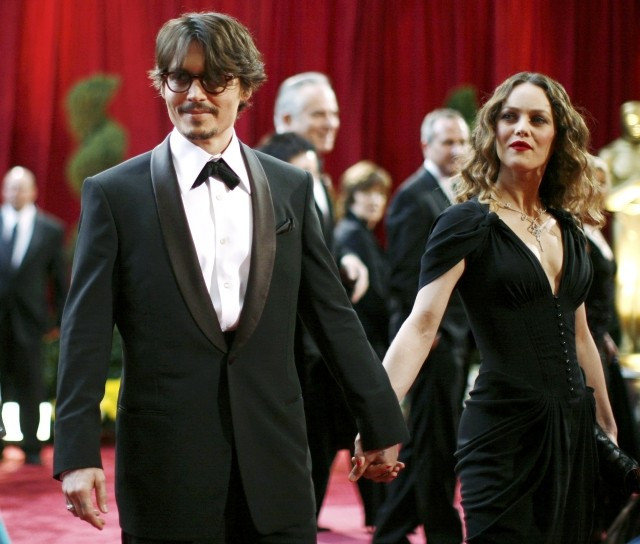 Hollywood star Johnny Depp and French actress Vanessa Paradis, who have been together since 1998, have split up, a spokesperson for Depp has confirmed. The break-up was amicable, the couple said.
"Johnny Depp and Vanessa Paradis have amicably separated. Please respect their privacy and, more importantly, the privacy of their children," Depp's spokespersontold Entertainment Tonight.
Official confirmation of the split came after almost a year of speculation about them living apart. Though the couple always dismissed the speculation they have not been seen together at any public events for more than a year.
"The rumours are not true. They are absolutely not true. No matter what I say, people believe the opposite. I can't say enough about it not being over," Depp told The Sun in May.
The recent linking up of the Pirates of the Caribbean actor with Rum Diary co-star Amber Heard has been suggested by showbiz watchers as one of the reasons behind the break-up.
Amber was rumoured to have joined Depp on his private jet to Las Vegas in January. The two are said to have got intimate in 2009 during filming of The Rum Diary, which is based on a Hunter S Thompson book, in Puerto Rico, where Amber reportedly danced for Depp "seductively" on the film set, The Sun claimed.
Depp started dating Paradis, 39, after his four-year relationship with Kate Moss came to an end. They met on the sets of the 1999 film The Ninth Gate.
Depp and Paradis never married but have two children together. In an interview with Elle, Paradis explained why they never felt the need to be married.
"I love the romance of 'let's get married,' but then, when you have it so perfect ... I'm more married than anybody can be – we have two kids. Maybe one day, but it's something I can really do without," she said.