Johor royal wedding: Ex-Dutch semi-pro footballer marries princess in lavish ceremony
Dennis Muhammad Abdullah and Princess Tunku Tun Aminah met three years ago at a cafe.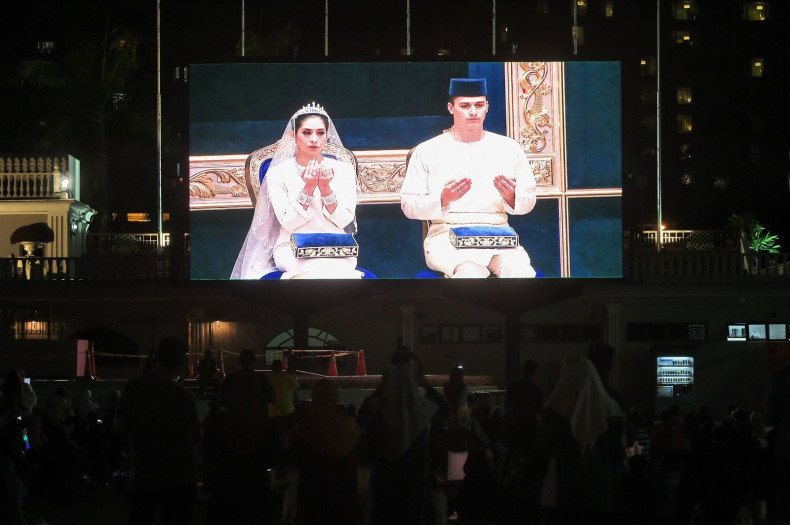 Former Dutch semi-pro footballer Dennis Muhammad Abdullah married Malaysian Princess Tunku Tun Aminah Sultan Ibrahim, the only daughter of the Sultan of Johor, on Monday (14 August). The two met at a cafe when the 28-year-old worked as a marketing manager for a Singapore football team.
Dennis Muhammad, who was born Dennis Verbaas, converted to Islam and married his 31-year-old princess in a lavish traditional ceremony three years after the couple met, the MailOnline reported.
The couple married according to Muslim Malay custom at the Serene Hill Palace, the royal family's home in the southern city of Johor Bahru. Princess Tunku Tun Aminah is the daughter of Sultan Ibrahim Ibni Almarhum Sultan Iskandar, one of Malaysia's most powerful sultans.
According to the MailOnline, the private ceremony was attended by close family and friends.
The royal press office revealed Dennis Muhammad placed the wedding ring on his bride's finger in a special room in the palace. In keeping with customs, the couple kissed the hands of their parents, aunts and uncles as a mark of respect. The groom also gave the bride a dowry of 22.50 ringgit (£4).
The bride wore a beautiful, yet simple off-white dress with a delicate, sparkly white veil, while the groom wore traditional white Malay wedding attire.
The Straits Times reported that the families of the bride and groom also exchanged wedding gifts. The Johor Royal Family gifted the groom a copy of the Quran, a prayer mat and a gold ring. The groom also received a set of traditional Malay men's shirt and long pants with sampan a special cloth worn around a man's waist.
The lavish evening ceremony included the couple sitting on an elaborate dias as relatives and dignitaries dropped petals into their hands and sprinkled them with yellow rice and scented water, the MailOnline reported.
The newlywed couple then made its first public appearance on the palace steps, waving to about 1,200 reception guests.
Dennis Mohammad now works with a property developer in Johor, while Tunku Aminah is the president of the Johor Darul Ta'zim (JDT) Football club, which is owned by her brother, Tunku Ismail Sultan Ibrahim.