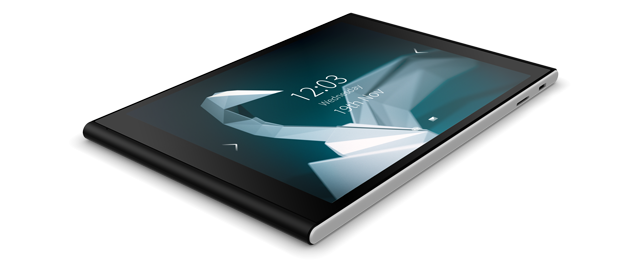 Update (9.55am): The Jolla Tablet has now reached over 55% of its target amount on Indiegogo, with 1,239 supporters pledging over $211,000 within an hour of the campaign launching.
Original Story
Finnish smartphone maker Jolla has announced a crowd-funding campaign to help launch its 7.9in Sailfish tablet.
The announcement at Slush 2014 in Helsinki comes a day after the Nokia N1 Android tablet was launched to take on the iPad mini.
Jolla is a Finnish company which was borne from the ashes of MeeGo, an open source operating system (OS) cast aside by by Nokia and Intel.
Founded in 2012, the company launched its first smartphone a year ago and now sells smartphones in 31 countries around the world.
The company has launched a campaign on crowd-funding website Indiegogo to raise $380,000 (£243,000) to help launch the Jolla Tablet.
Within minutes of going live, 355 supporters have already pledged over $72,000 to the campaign.
Open to the first 1,000 people, a special discounted price of $189 will mean you will be among the first to receive the Jolla tablet when it launches. This offer is open to people in the US, EU, India, China, Hong Kong and Russia.
The key feature for Jolla is its OS however, with the company promoting the speed, multitasking and privacy credentials of Sailfish on its crowd-funding page: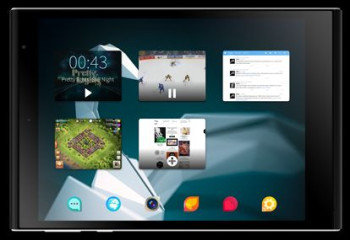 "Jolla Tablet's Sailfish OS will be unlike anything you've tried before. Once you try it, you'll never want to go back. Independent and open source, change whatever you like, whenever you like."
While Sailfish is an open source and proprietary piece of software it is capable of running all Android apps, meaning Jolla's tablet won't suffer from lack of app support.
The company's founder Marc Dillon explained the appeal of Jolla to IBTimes UK in an interview last year:
"People building value [is what we stand for]. We took the absolute best mobile professionals in the world and we built an open platform for innovation. The situation [of the smartphone market] is that people can only buy what's offered to them and they basically have two choices.
"There are lots of different manufacturers who are using Android, but there's only really one way to use the phone - it's very difficult to innovate and create something new."