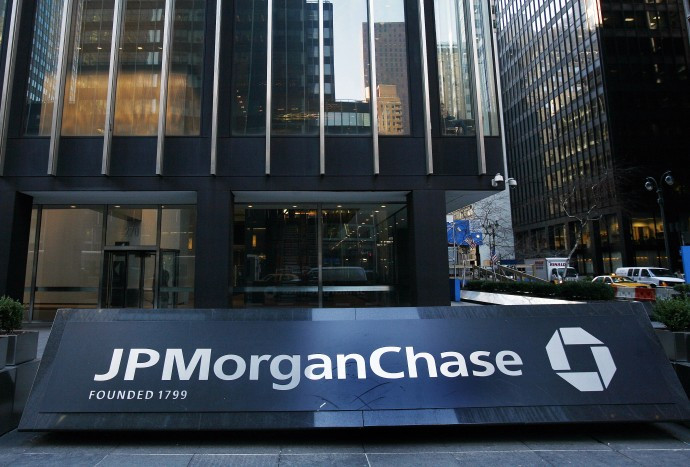 US bank JPMorgan Chase has agreed to pay $264m (£212m) to regulators to settle claims it hired the children of well-connected top Chinese officials to win business.
The Securities and Exchange Commission (SEC) and the Justice Department launched an investigation in 2013, into the employment of what has been called "princelings".
The regulators said during a seven-year period the bank hired approximately 100 interns and full-time employees "at the request of foreign government officials, enabling the firm to win or retain business resulting in more than $100m in revenues to JPMorgan".
The bank's behaviour contravened the 1977 US Foreign Corrupt Practices Act (FCPA), which bans firms from paying bribes to overseas officials to win business.
Andrew Ceresney, director of the SEC enforcement division said: "JPMorgan engaged in a systematic bribery scheme by hiring children of government officials and other favoured referrals who were typically unqualified for the positions on their own merit.
"JPMorgan employees knew the firm was potentially violating the FCPA yet persisted with the improper hiring program because the business rewards and new deals were deemed too lucrative."
The investigation has sent shockwaves around international banks, because hiring well-connected people for finance jobs is common in China, where there is a strong emphasis on guanxi, or personal contacts, in doing business.
Further probes
The bank will pay the SEC $130m for violations under the Foreign Corrupt Practices Act. It is also expected to pay $72m to the US Justice Department and $61.9m to the Federal Reserve Board of Governors.
JPMorgan engaged in the scheme, which it called the Sons and Daughters Programme, from 2006 until at least 2012, investigators said.
Kara Brockmeyer, chief of the SEC enforcement division's FCPA Unit, added: "The misconduct was so blatant that JPMorgan investment bankers created 'Referral Hires vs Revenue' spreadsheets to track the money flow from clients whose referrals were rewarded with jobs.
"The firm's internal controls were so weak that not a single referral hire request was denied."
The Justice Department is understood to be still investigating at least five other unidentified Wall Street banks to see if they hired relatives of key Chinese officials to win business by gaining influence.